In March 2017 we filmed and edited the 'Leash Off, Game On' DVD for the team at AbsoluteDogs.
The DVD is aimed at dog owners who worry about letting their dog off of the lead, perhaps because they will run off, or chase other dogs.
The 45 minute DVD is FREE to anyone who wants a copy. They only ask that people who want a copy cover the cost of postage. That's it.
Not only do you get a free copy in the post, but within a few minutes of placing your order, a link will be sent allowing you to download a digital copy. So dog owners can get started immediately

At the time of writing, over 13,700 copies have been shipped to customers and the Absolute Dogs team have just requested an order for another 10,000 copies as they orders don't seem to be slowing down at all - taking the total amount of copies ordered up to 28,000. Incredible.
In the DVD, professional dog trainers Lauren & Tom will take the viewers through a series of games and exercises that will teach their dog that staying near to their owners is much more rewarding than running off and thus they should be better behaved when off lead.
If you are interested in getting hold of a copy for yourself, click on the image below. This will take you to the order page where you can pop-in your details, pay the P&P and your copy will we be posted out to you.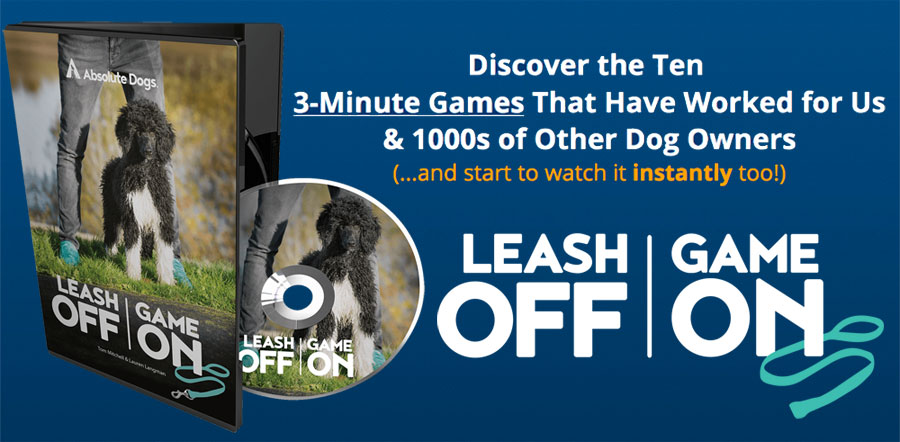 The footage for the DVD was shot on location at the Absolute Dogs training arena and in their nearby offices. We then then carried out the post production at Maniac HQ before building a DVD master & sending it off for replication.
If you have an idea for a video project then please get in touch with us - we cover from concept to delivery with out award winning video production services.