Maniac Films provide a range of DVD and Blu-ray authoring & production services - from encoding & building a master disk, to simply producing multiple copies of your finished DVD. Authoring is the process of creating a DVD or Blu-ray video capable of playing on a DVD or Blu-ray player.
Our DVD & Blu-ray authoring services cover every aspect from encoding, to menu design, subtitling and the final build. If you already have artwork and encoded file - that's great, we can take your finished assets and simply author them into the finished product.
We also offer duplication and replication services - click here for more information & sample pricing
DVD Authoring
The film: If your film/video is already encoded for DVD or Blu-ray then great, but often this is not the case. We can encode and prepare any video for DVD viewing. This includes NTSC (North America) format video. We can also convert PAL to NTSC and vice versa for a DVD/Blu-ray that will need a wider audience.
The Menu: We can design the disk menus for you, or we can work with existing designs, either working from a layered PSD file or by re-creating a flat image. We can also create animated menus, include video buttons, play audio over a menu and anything else that you may have seen on DVD. When it comes to Blu-ray menus, we can also create pop-up menus, allowing viewers to select chapters, languages, subtitles and other features on screen while watching the film.
Subtitling, multiple audio and angles: We can add a number of subtitle streams to your production. We can also add multiple audio streams to your disk if provided. These can be surround sound options, different languages, directors commentary or anything else you may require. We will build a menu into the DVD / blu-ray that allows for audio track changing, as well as activating the audio button the player remote for mid-viewing selection.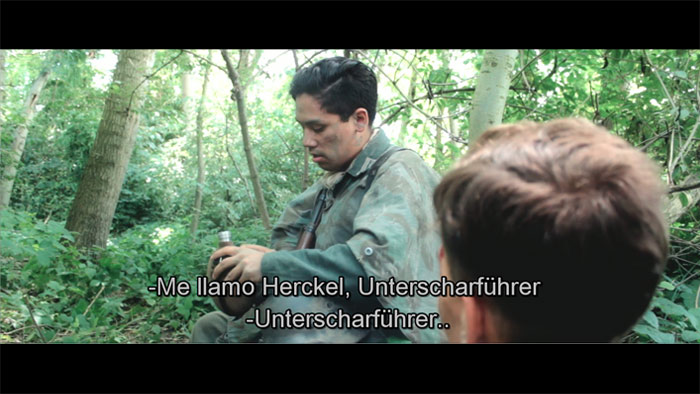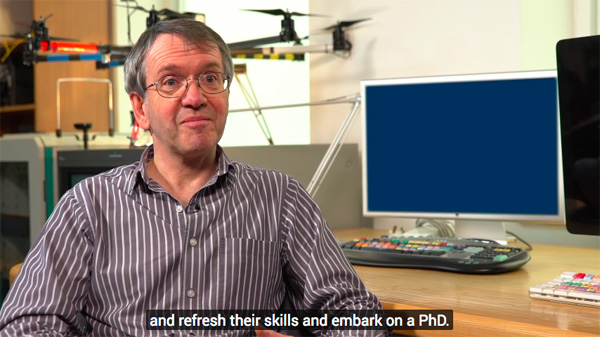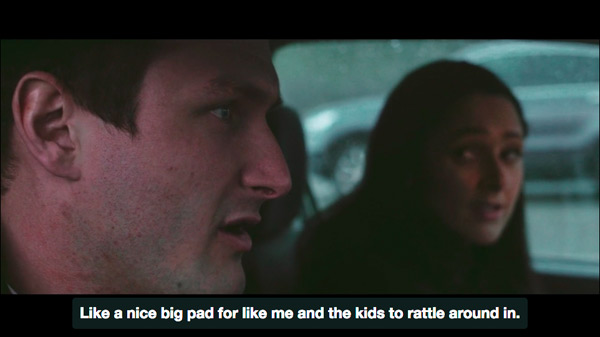 Dolby Approval and logo useage: We are Dolby approved, which means that our work has met the strict Dolby production standards. Any DVD or Blu-ray authored by Maniac Films can bear the Dolby logo and trailers if desired.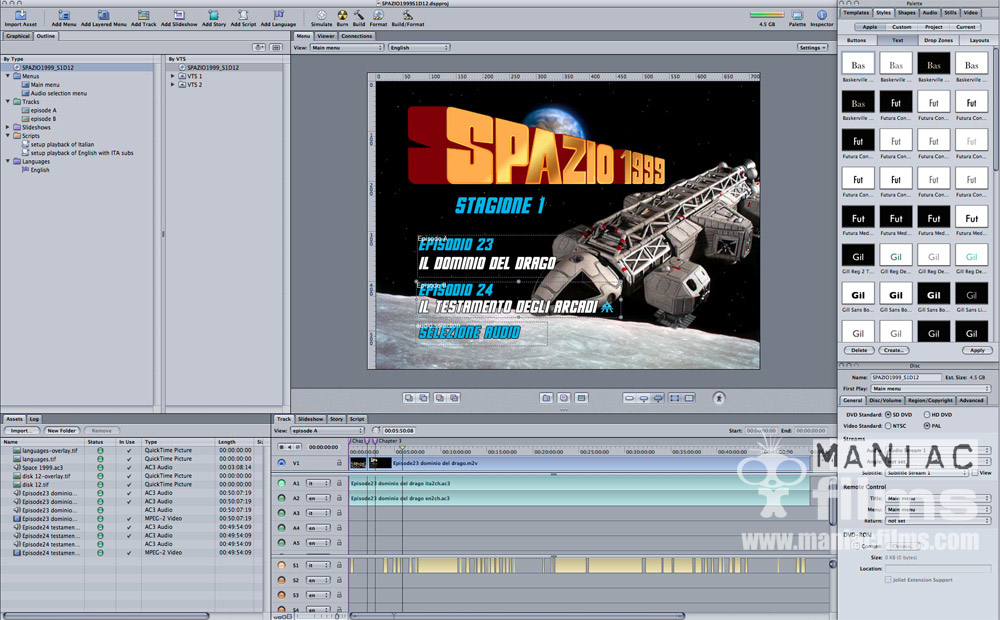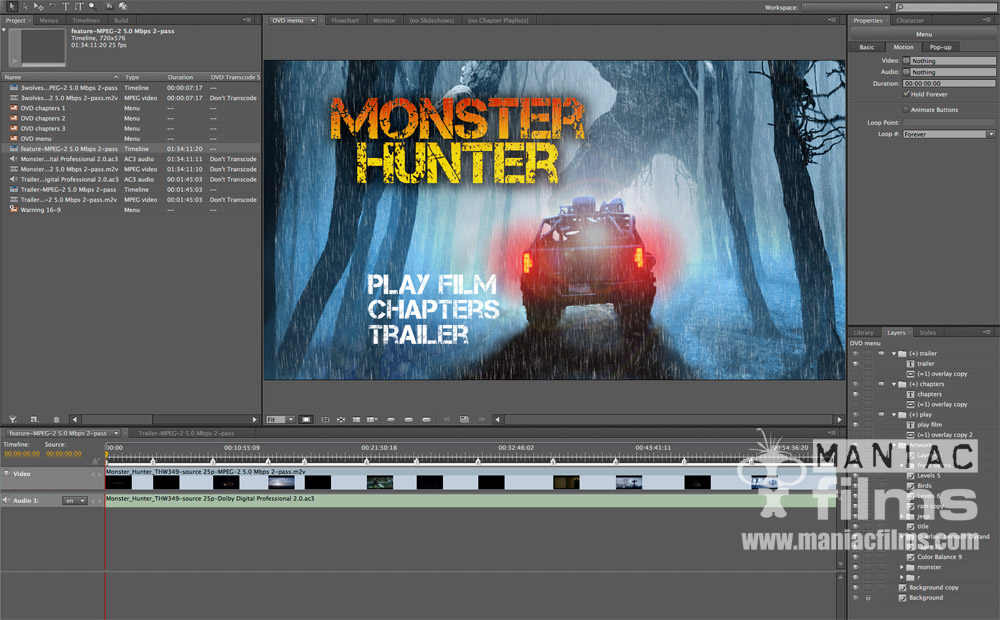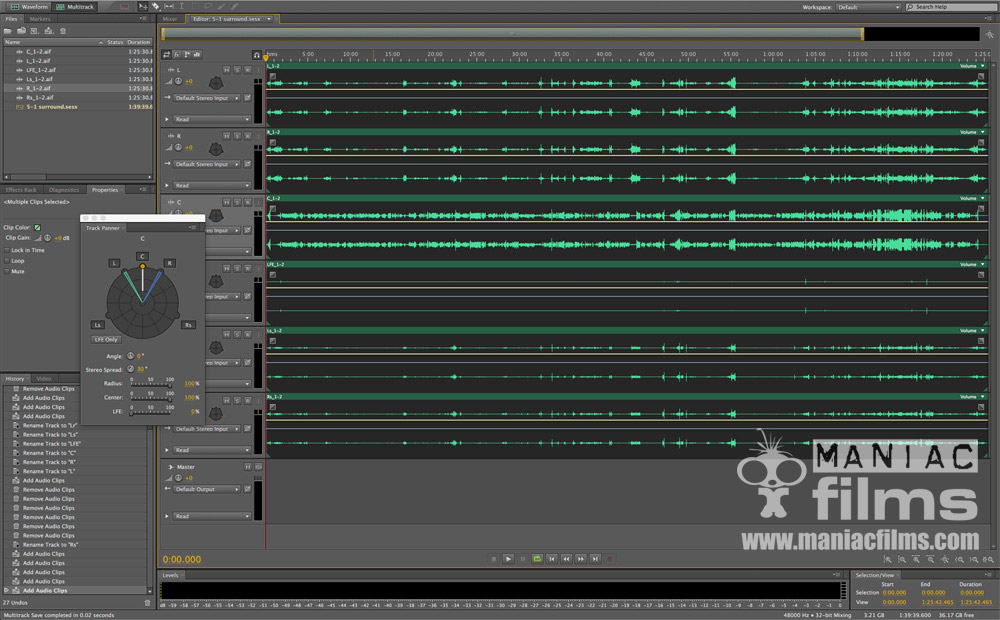 Final delivery
If we are duplicating/replicating the discs, we will deliver these to you within an agreed timeframe.
However if you are having this done elsewhere we can send you a physical master, or create a DDP for replication and send that either physically or upload it to your preferred replication house.
We can also offer a DCP encode. This is the preferred format for most cinemas that use a digital projector. This is ideal if you plan to hold cinema screening for your film. We can now offer this service at an additional cost. Please contact us for more information.
The DVD authoring process
Throughout the process we will provide you with regular updates.
Menu Design: we will send you flattened JPEG images, showing the menu design to allow you to suggest any changes that are required.
Motion menu design: We will send you either a video file showing the motion menu, or upload a DVD folder allowing you to interact with the motion menu in any computer based DVD player software.
Digital Tester: Before we build a physical copy, we can upload a full copy of the DVD for you to download and play on a computer based DVD player.
Physical Tester: Unless requested otherwise, we will post a physical copy of the DVD to you to check over before we either replicate or duplicate multiple copies.
Delivery: This will either be a physical or digital delivery, depending on your requirements