We have just completed DVD authoring of a new DVD release of Honour Amongst Men - a second World War movie directed by Rick Roberts and starring Tim Seyfert, Alexander Guiney, Fergus Rees, Paul Hampton and Gareth Bennett-Ryan.
Authored as part of our on-going partnership with Three Wolves productions, Honour Amongst Men was originally created under the title of See it Through but didnt get a wide distribution at the time.
We were supplied with the original video assets which we encoded for DVD. We were also sent layered cover artwork, which Mark was able to use to design the DVD menus and chapter menus.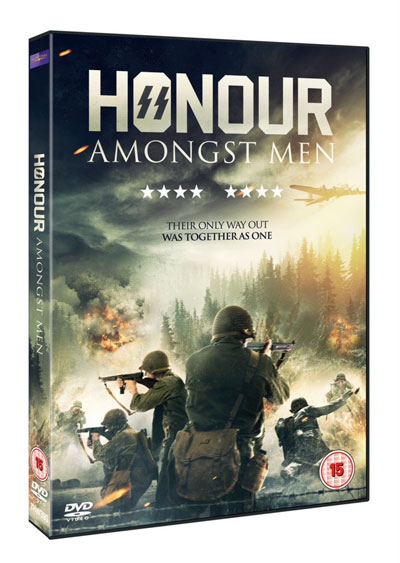 The final DVD master files were sent to Sony for replication. The DVD is due for release in March 2018 and can now be ordered from Amazon by clicking on the link below:
What is the film about ?
'It's 1945, the final days of the Second World War. Behind enemy lines, in the heart of Germany's Hurtgen Forest, an exhausted and overwhelmed band of American Army paratroopers fight for survival amid unknown dangers, escalating internal conflict and seemingly impossible odds. '

To find out more about how we could help you with your DVD production, visit our DVD services page. We offer a range of services including DVD Authoring, DVD menu design, DVD Duplication & Replication. We also work on CD-ROM and Blu-ray titles too.