We have been working recently with filmmaker Liam Barker on his feature documentary Voice of the Eagle: The Enigma that was Robbie Basho - the American guitarist and mystic. We have been preparing the film for DVD and Blu-ray replication along with extra interviews (a lot of extras! In fact a whole extra DVD of extra interviews) - fixing some issues with original camera clips and audio normalisation and trying to fit all those extras on to the disc. The authoring has finished and the masters have been delivered. The DVD is due for release on December 13th 2019 and the Blu-ray in February 2020 although you can pre-order from the movie website as well as a 3 disc box set with a 24 page booklet with over 400 minutes of extended interviews and deleted scenes.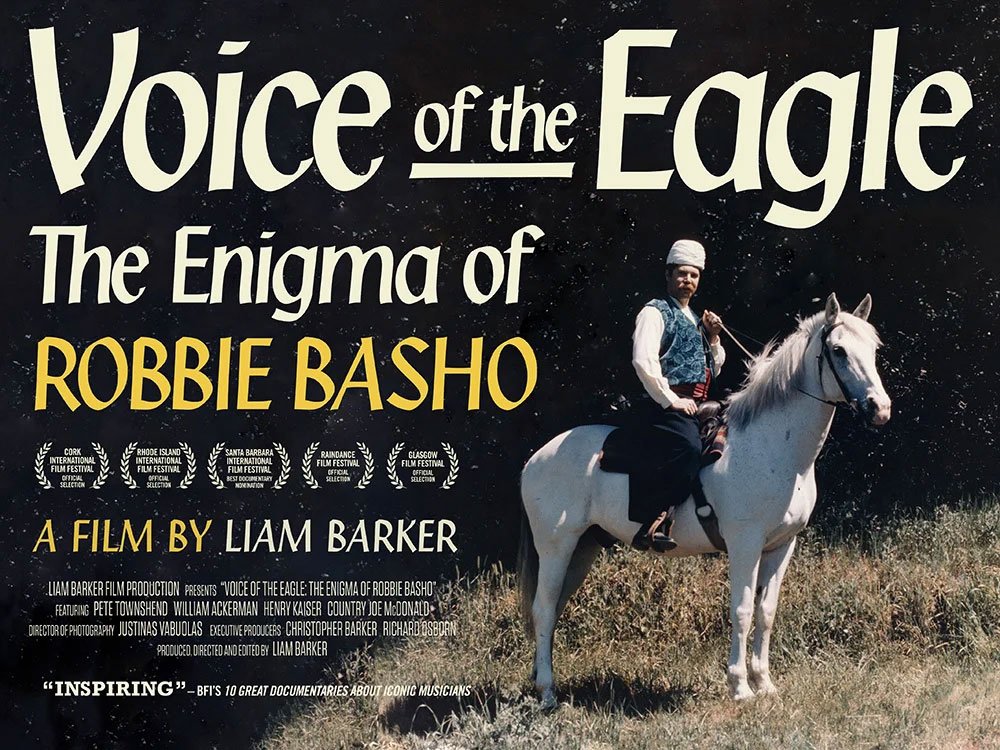 The film originally premiered at the 23rd Raindance film festival and you can find out a whole lot more about the movie on its website http://www.robbiebashofilm.com
We did a lot more then just DVD and Blu-ray authoring on this project to realise Liam's goal and produce a high quality finished product and included BDCMF encoding for the Blu-ray replication. If you need to create a Blu-ray replication master in BDCMF format or need a DCP for a festival screening, DVD authoring or captions created for your film then please get in touch with us to discuss your requirements.