Maniac Films now stock the Teradek VidiU Pro Live HD Streamer (for specs and hire prices see our Hire page), a fantastic little box that can encode and live stream HD video straight to Youtube, Facebook and more. It can stream up to 1080i60/p30.
The VidiU Pro can be connected to the internet via a range of methods. It features an Ethernet port for hard-wiring to a Router, to can also connect to a local WiFi network, bond with your mobile phone to use your mobile data, or you can plug in a mobile internet dongle via USB.
Even better, Teradek offer a paid service that will allow you to bond together a number of different internet connections (including WiFi, Ethernet and several phone connections) to improve upload speed and reliability.
Maniac Films now offers the chance to bundle the VidiU Pro with our new Alcatel 4G mobile dongle, which can provide up to 50Mbps upload speed over 4G (dependent on local mobile network speeds)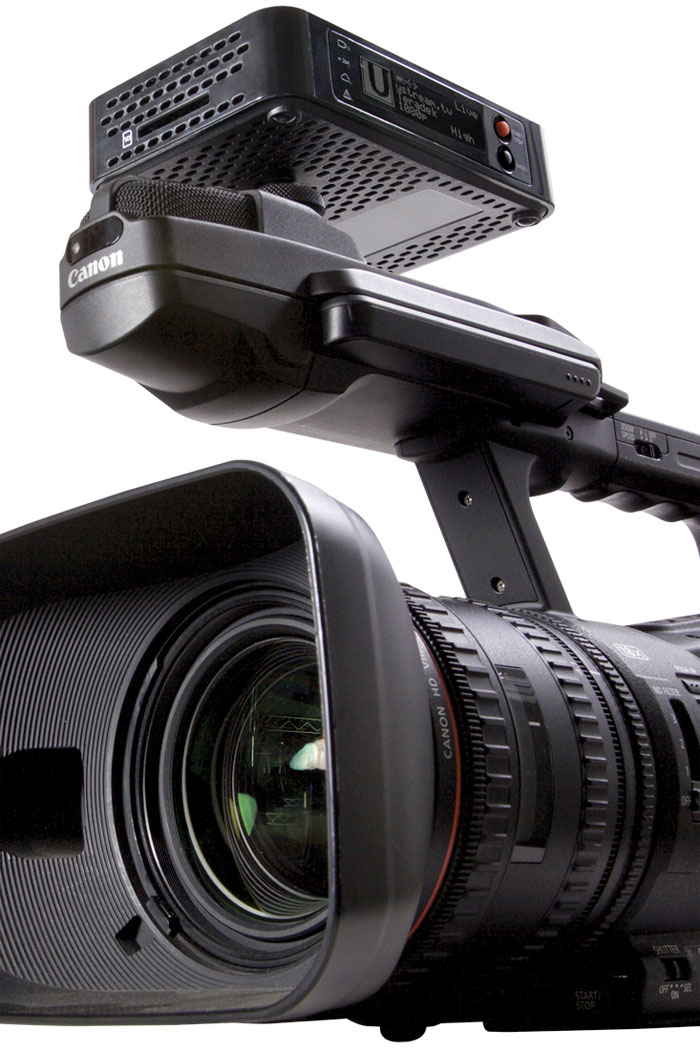 Not only does the VidiU Pro offer encoding and live streaming capabilities, but ti can also be connected to a free iOS app that allows you to add a scoreboard or simple graphic overlays onto your live stream, without interrupting the broadcast.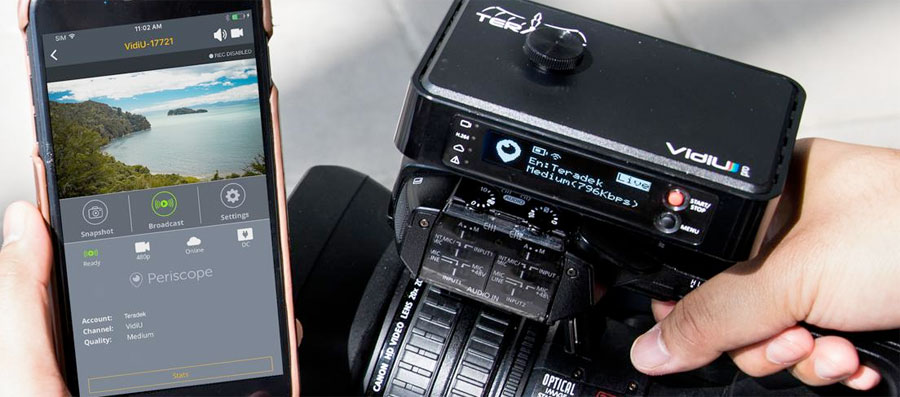 They have also created Live:Air - If you're looking to add graphics, roll pre-recorded footage, bring in additional video feeds, and turn your live stream into a professional looking production, the Live:Air app for iOS is a powerful video switching and studio application that allows you to bring in video sources connected to VidiU Pro as wireless feeds.

We will be using the VidiU Pro at this years Bridgwater Carnival, to provide a live stream that can be viewed by anyone who cannot attend the event in person. At Bridgwater we will be using our ATEM production switcher to live mix 6 camera angles to a giant LED screen. The same live feed will also be output via HDMI to the VidiU box. So the viewers at home will see the same footage as those watching the big screens at the event.
We will be pairing the VidiU with a mobile internet connection provided by a satellite uplink. We will also have our 4G dongle on stand-by, however due to the sheer volume of people who attend this Carnival and the fact that only two 4G providers cover Bridgwater, we hope not to rely on 4G as the data rates may slow to a crawl whit that many extra users in the area.
However in most locations, a 4G or even a bonded 4G connection will be more than sufficient to stream your footage to the internet: Live.