We have been back to Bridgwater again on 2nd November 2019 for our 8th successful year filming the fabulous Bridgwater Carnival with a live mix for the big screen and Live Streaming again this year to YouTube. The Carnival was a fantastic spectacle and a great success for the organisers. We streamed the video mix in HD all day via an Ethernet link and Vidiu Go and the Live stream had over 5,000 concurrent watchers at its peak. Local business advertisement was also seen on the big screen and online to help pay towards the filming and screen itself.
We supplied a 7 person crew for filming from static and wireless roaming camera positions, vision mixing, live streaming, stereo sound recording of the procession and live commentary by the infamous Chris Hocking plus all cameras and mix recorded to then create and edit and author a DVD for sale within a couple of days of the carnival finishing. We were also involved in prep work - getting adverts tweaked for the big screen and generating timetable screens for the daytime events.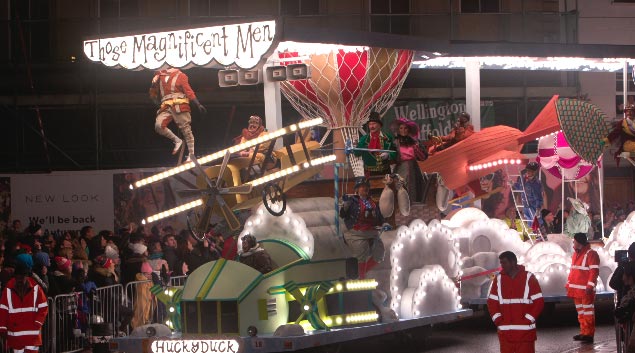 Watch the Carnival Promo above from our Vimeo account and head over to the Bridgwater Carnival event website for more information on the charities involved and to buy your copy of this years DVD.
There was a wide range of high quality carts in the procession this year from static tableau carts to all singing and dancing carts and walking groups and singles. The main parade started at 6pm this year to allow time for any hiccups and meant the squibbing could start early. If you missed the event and the live streaming then date for your diary next year Saturday 7th November 2020.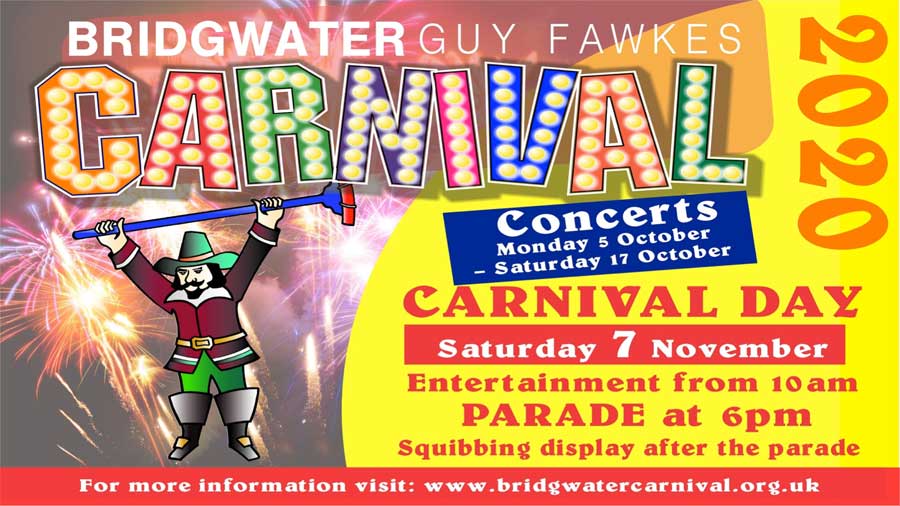 The DVD contains the full 2 hour procession which culminates in the famous Squibbing. Viewers can watch the procession with live audio, or with the optional commentary track. DVD only again this year as many viewers had seen the live event in HD but no Blu-ray is being made.
AS well as the DVD, we have also created a timelapse video which shows the whole processing in just over 2 minutes, a short promo film for the DVD & next years carnival and also a few extra films for advertisers.
Once again the organisers were very pleased with the results and we are really looking forward to being back next year. If you need to hire any camera/grip or live event equipment or crew for your next event then please get in touch and discuss your requirements.