On Saturday 3rd November 2018, we arrived at 9am to set-up our gear for the 2018 Bridgwater Guy Fawkes Carnival, the largest illuminated procession in Britain. Maniac Films were back on location with a 7 person crew to document the event from 10:30am until the finish at 11:30pm. Although the weather was on our side this year, a few breakdowns in the procession meant that the crowd had to wait for an hour longer to see the carts arrive, but it was well worth it!
2018 marks our 7th year at Bridgwater Carnival. For the first 3 years we just filmed the procession with multiple cameras which was mixed and and broadcast live to a big screen on the High Street. For the last 4 years we have also recorded the live mix and daytime events in order to create a DVD & Blu-ray for the event organisers to help raise funds for the Carnival.
We provided cameras and crew to film the parade and broadcast the footage onto a huge screen. The vision mixing was carried out by Mark in a van which we modified to work as an OB truck. We also displayed live footage of bands playing on the stage, waving crowds and various street performances onto the huge LED screen throughout the day in the run-up to the big event. To help with this, we sent out a roaming camera crew with a high quality Boxx Atom wireless camera system to capture & transmit live events that were taking place along the High Street, while static cameras captured the stage and crowds.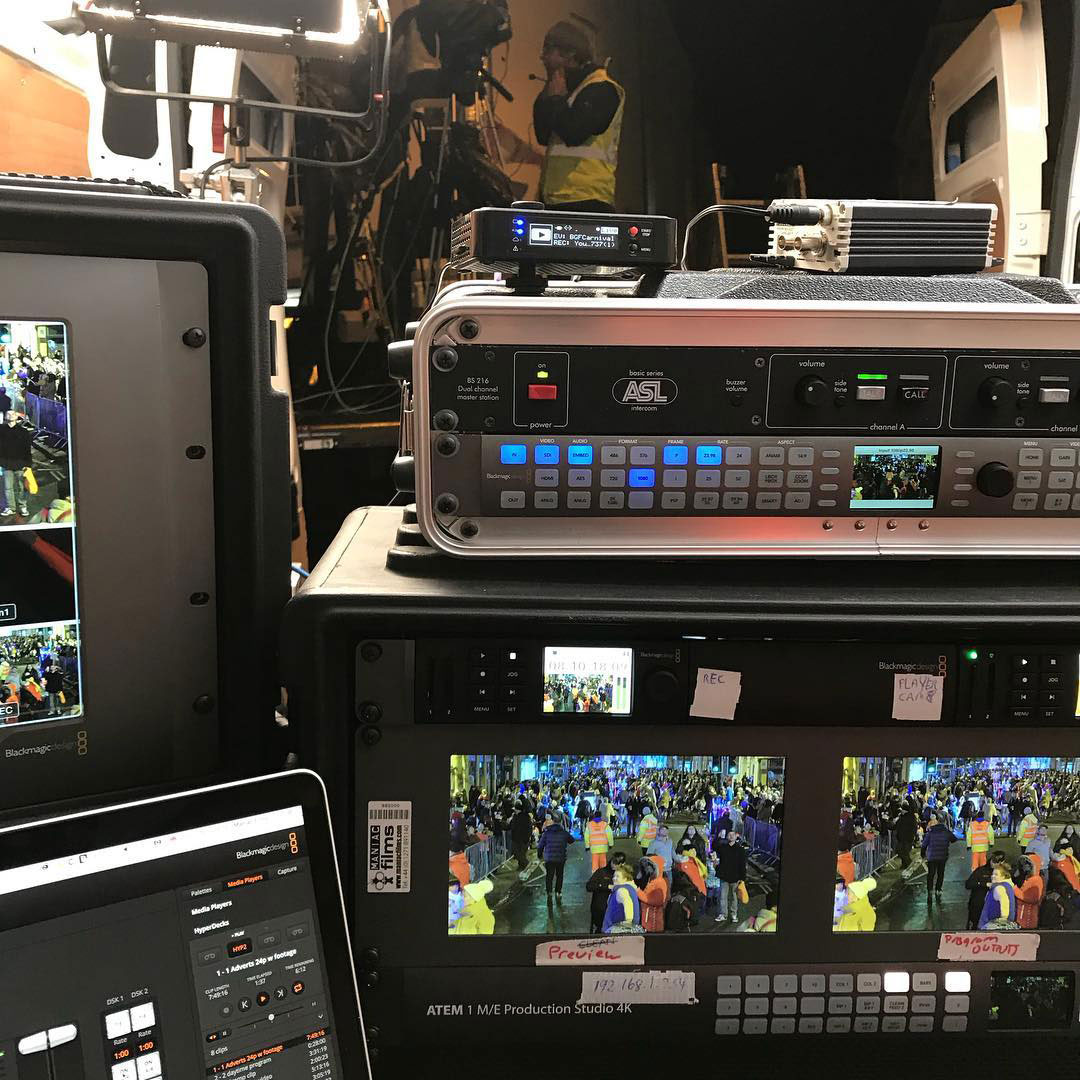 Vision mixing was carried out with the Blackmagic 4K ATEM switcher and the live stream was recorded using our Blackmagic Video Assist unit, which will form the basis of the edit for the DVD. Additionally, this year we were also encoding for a live web stream using our Teradek VidiU Pro. The live stream attracted around 34000 viewers over the course of the day, wiht up to 4000 watching at it's peak. We think this might have been higher if not for the 1 hour delay to the start of the carnival, but we will do it again next year and hopefully there will be even more!
During the evening procession we had a roaming wireless camera and 4 static cameras. Stu also used a stereo microhone rig to capture a live sound recording as well as a Coles lip mic to record a live commentary track by Chris Hocking who was watching a live feed from the vision mixer (and looking out the window too!). The live commentary will become an optional audio feed on the DVD. The live location audio & the commentary were also live mixed by Stu & outputted to the vision mixer and this was added to the live stream feed.
Despite the later finish, everyone had a great day and we look forward to being back in Bridgwater next year!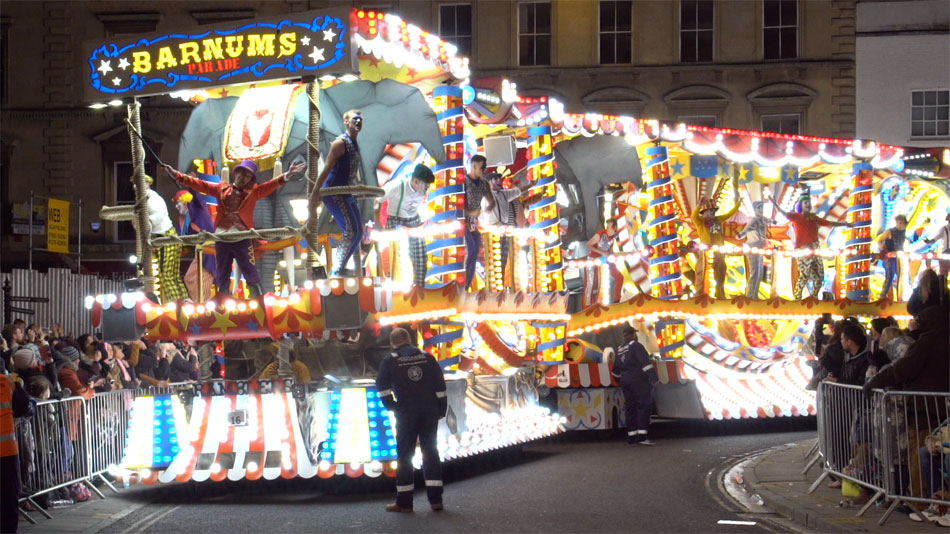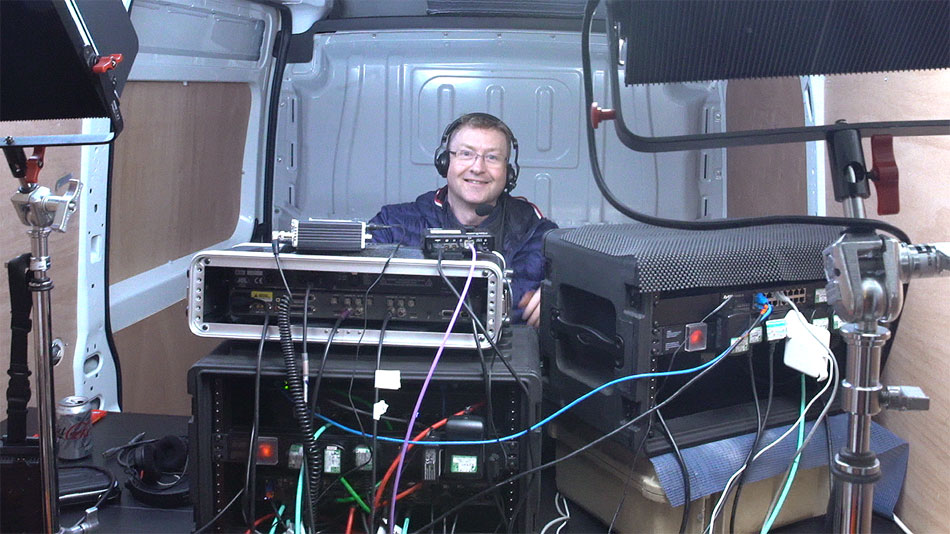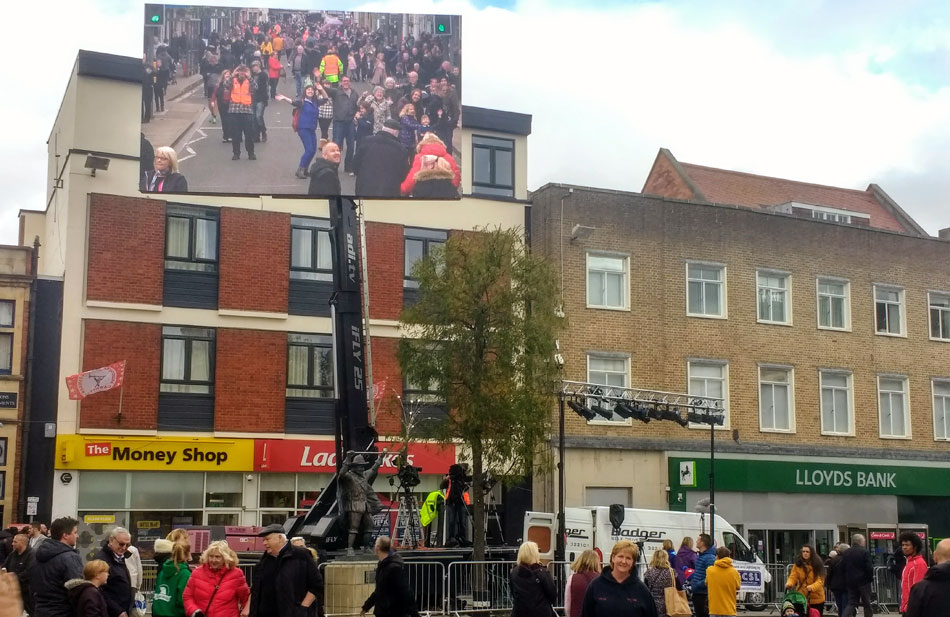 For more information about our Live Event and video production services, see our services page or get in touch to discuss your needs - Video Production services