We've been up to the NEC in Birmingham at the Autosport International show for a few days providing camera equipment and camera crew hire to The Event House eSports stand who were showcasing linked electronic car racing and motorcycle Virtual Reality gaming. The show was on 10th - 13th of January 2019 and this annual pre-season event covers all areas of motorsport, including electronic motorsports sports and gaming.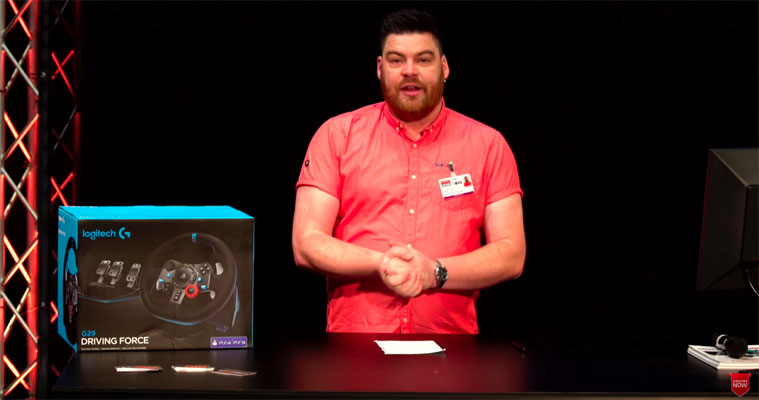 The Events House stand featured 16 linked car racing setups with a group of Pro eSports racers (some of whom also race in real cars) racing around different tracks, up against show visitors in races throughout the day. The races were streamed live to YouTube as well as to a big screen on the stand and being commentated by eSports Luke Crane. There was a hectic special 3 race series against drivers from motorsports companies at other NEC stands so there was a lot of competition for the top seats.
All the racing was done through Project Cars 2 game on PC platform with Logitec steering wheels and pedals and some comfy Playseat racing seats. The Pros had slight variations of setup with the odd manual gear shift in view.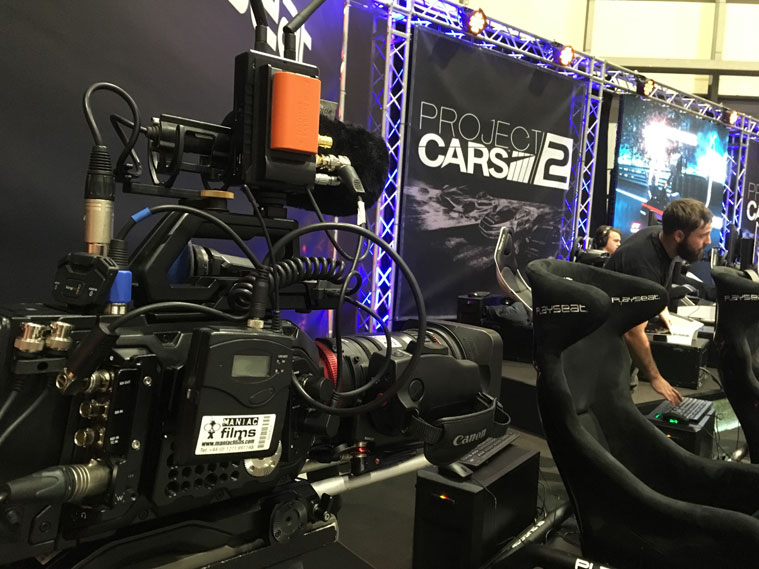 Mark and Stu were at the NEC to setup and operate a couple of cameras to allow the racing to be streamed live and to record plenty of material for promotional video clips for the Event House who were running the eSports Stand. We took a Blackmagic mini ursa pro with a Canon 18-80 Zoom lens and a Teradek Bolt 500 to allow us to roam wirelessly around the stand, along with a Sony A7Sii mirrorless rig with a variety of lenses including the Canon 100-400mm II lens for close up shots of some of the competitors as well as covering Luke's commentary. We also supplied one of our Blackmagic Hyperdeck mini's to record the live mix that was being streamed from their ATEM switch.
It was a fun few days working at the NEC with the Events House staff - all very friendly and easy to work with. Their editor loved the Blackmagic mini ursa camera footage and now wants to buy one which can't be bad. Streaming of the races was via Apex Online racing and Events House - you can find most of the races streamed online but none of the promo clips yet.
If you need to hire any camera/grip equipment or crew for your next event then please get in touch and discuss your requirements.