Back August 2020, Stu filmed three online dog training workshops with Absolute Dogs near Okehampton.
The courses were filmed over 6 days. Two of them were 'live' events with students learning on location and the third was filmed behind closed doors.

Despite being filmed in August, the project was put on the back burner for a few months while other projects were completed for Absolute Dogs. But in December, Stu started work on them and has just delivered them in time for the courses to go live in mid-January.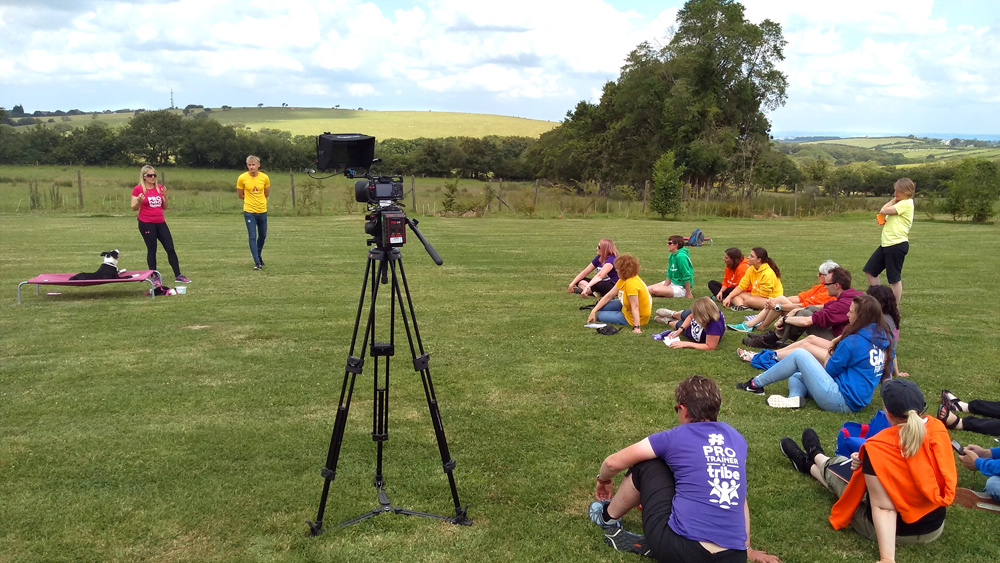 Filming was carried out using a tripod mounted Sony a7s II with Canon Cine servo zoom lens. A 2nd Sony camera was used on our DJI Ronin-M gimbal for moving and following shots while sound was captured using Sennheiser radio mics and the Edirol R-44 sound recorder.
The final edits (about 100 videos across the 3 courses) were uploaded to the Absolute Dogs Vimeo channel from where they will be added to their website inside the private accounts of customers who have paid to take the courses.
Do you need help to film your project or online training course? Please get in touch and we can discuss your needs - Maniac FIlms video production