Stu has been a half day of filming with AbsoluteDogs for a their ongoing puppy course.
This was this 4th of 12 shoots, which will take place once a month over a 12 month period.
The online video training course will follow 2 pups (and special guest pups) throughout the year and document their progress, growth and development - helping owners as they go.
The footage was shot in and around the home of Absolute Dogs near Okehampton. They have a purpose built dog training facility which as recently been upgraded with AstroTurf, making a fantastic place to film. Filming was also carried out in their purpose built doggy hydrotherapy centre where the pups got to paddle in shallow water.
The main footage was captured using a Sony a7s II camera and a 2nd a7s II was used on our Ronin-M gimbal for dynamic b-roll footage. Audio was recorded using a number of Sennheiser radio mics and the Edirol R-44 recorder.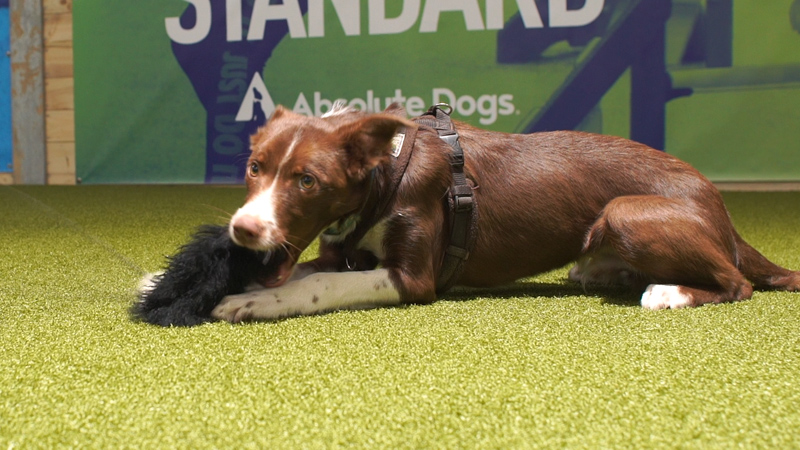 If you are interested in our video production services or even partial elements of it such as filming or post production then please get in touch to discuss your next project.