Maniac Films have been working on stage with professional Michael Bublé tribute act Mark Daniels. He regularly performs across the southwest as Ultimate Bublé. Mark wanted a slick, professional promotional music video that showcased his talents in a way that Bublé himself would be proud of!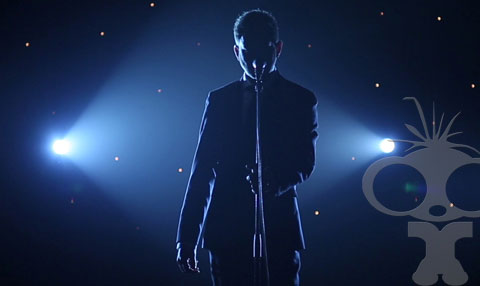 We hired the local Landmark Theatre in Ilfracombe, making use of the stage and full lighting rig on the 1st day and using the dressing rooms for the opening scenes of the video on the 2nd day. The film was shot on a mix of canon DSLR and we also had an opportunity to use the Dolly and Jib on stage and our mini crane from the audience level.
The video was an instant success with Mark securing a number of gigs within the 1st few days after posting it online - each customer stating that they saw the video and HAD to book him! You can't get better then that!