We have been filming lots of interviews with business leaders and school students for a new short film we are making about the PEEP (Pupil, Employer Engagement Program) that has been taking place over the last 3 years in the North Devon region. Employers including the Fire Service, Mole Valley Farmers, Exmoor Zoo, Saunton Sands Hotel, Landmark Theatre, Skern Lodge and Arlington Court have been hosting students from Braunton Academy, Pilton Community College and Ilfracombe Academy for a range of events that have helped to develop thier employability skills.
Young people who had contact at least four times with employers were five times more likely to be in education, employment or training then their peers who recalled no such contacts.
City & Guilds ' Ways into Work' report 2012
PEEP aims to tackle the issue of children who leave school and become 'NEET' (Not in Employment Education or Training) through the early intervention with eleven year olds as they arrive in secondary education and as they move on through Key Stage 3 and into Key Stage 4 with specially designed employment activities within the business community.
The Industry is changing and a lot of people are looking at life differently and the hours that most Chefs and hospitality people work is long and tiring, and we've got to change and approach news ways to get new young members in to join and fill up the numbers of the kitchen team.
Jamie Coleman. Head Chef, Saunton Sands Hotel (pictured above).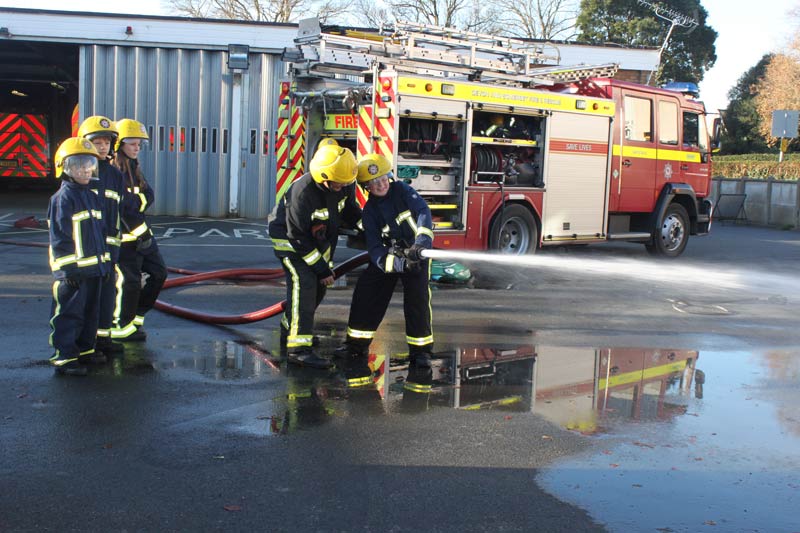 The reason the Fire Service gets involved in community projects like PEEP, is part of us giving back to the community...trying to see a spark in their eye...that was the aim at the end of the day...to get them involved, get them hands on doing things...seeing the teamwork and seeing the guys smile and feel enthused about doing something was quite positive.
Barry Tucker. Fire Service.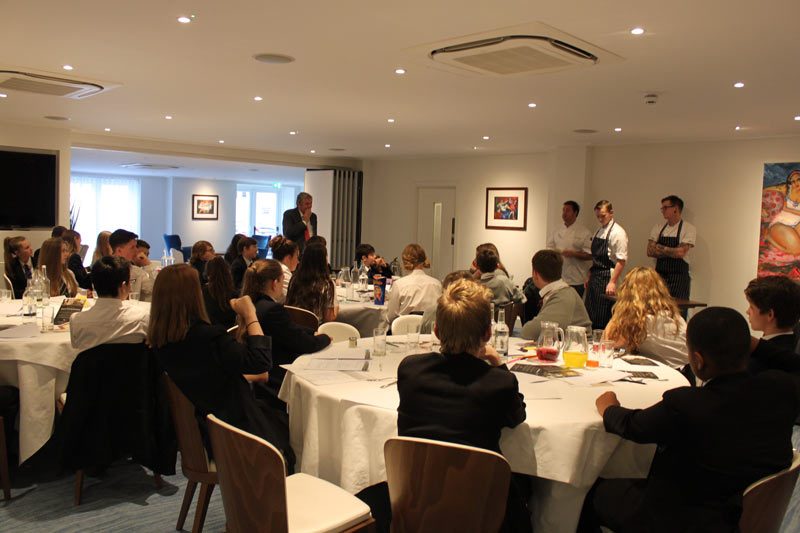 (the kids these days)...to be honest I don't think they are 'job ready', I don't think they are Savvy enough to get on board with employment..there is a gap, the world of work is the bit they need the experience on and i think things like work experience..and PEEP are the ideal opportunity to get them into that motivation.
Andrew Mosedale. Brend Hotels Group
Dealing with over 30 camera-shy school students in a warm room is no easy task and sometimes trying to get a usable answer was tricky, but at other times the students spoke volumes about what they liked about the different PEEP visits and how it helped with teamwork and understanding how to get jobs and training. The film is currently in post production awaiting feedback on the first draft version. We had a fun day filming the employers and kids and trying to get some enthusiasm into the answers! We will update when the film is available -it is being built for a DVD and for Internet viewing and for ascreening in July for North Devon Council.
For more information about our Video production Services then please get in touch to discuss your project.