We have been busy building and authoring a new Dressmaking DVD featuring May Martin -I Love Dressmaking is for Ralph Lutterloh and was produced by Simon Cotter (RUWAC) in Devon. We helped Simon with the artwork design for the disc and the DVD wrap and created alternative designs for cardboard sleeves as well as plastic DVD cases. We built some print samples of the discs and various DVD box colours for his client to choose for a larger DVD replication run.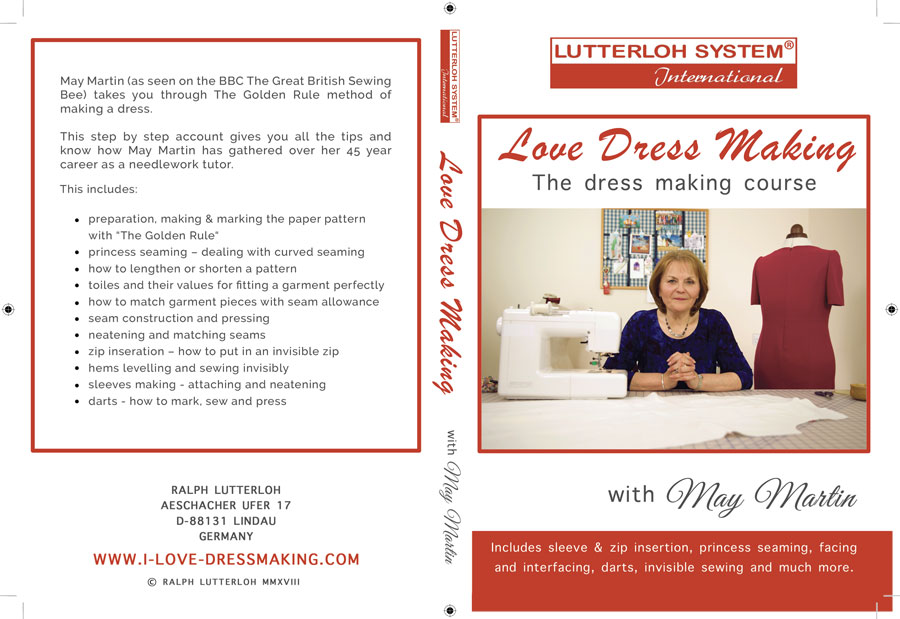 The DVD includes information on princess seaming, zip insertion, darts and sleeve making alog with the Golden Rule method for using paper patterns.
If you need DVD authoring to finish off your project or other types of encoding or delivery then please get in touch with us in North Devon.