We have spent a fun day with some of our new camera gear in Wookey Hole Caves with Colour 247.
We were on location to provide camera crew for the venues 2016 Christmas advert (Yes Christmas already!)
The footage was shot in 4K using our brand new Sony a7s II mirror-less camera mounted on to our new Ronin 3-axis camera gimbal, which allowed us to move in the damp, uneven caves in a way that no dolly system would allow for.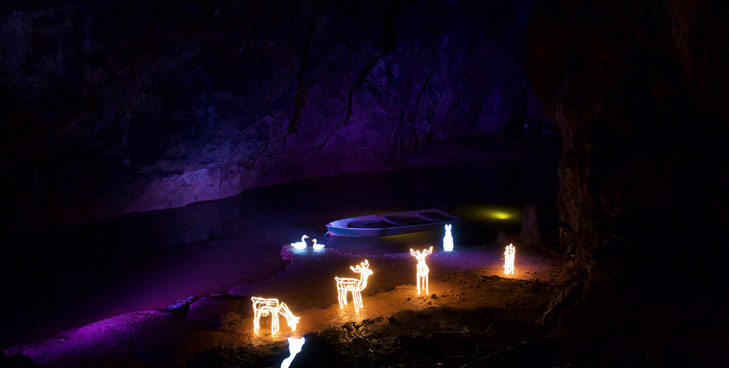 For the shoot, Stu handled the gimbal and camera, which featured a secondary 1080 recorder/monitor and a wireless video sender. Mark followed closely behind with a remote monitor and a second remote control, allowing him and the client to watch the live feed in real time and control the gimbal pan & tilt.
The shoot continued in Santa's grotto, where we filmed shots of the animatronic displays. This section of the venue required a lot less movement so we used a tripod and slider to give Stu's shoulders a rest (5 hours in the cave wasn't bad for a first time!)
We will be back at Wookey Hole later in the year for another shoot, but the Christmas TV advert won't be available to view for at least another 9 months.