Something festive and magical was happening at Wookey Hole Caves in Somerset last week as Halloween and Christmas came early.
We were back working with Colin from Colour 247 to capture shots for some upcoming TV ads for Wookey Hole Caves.
Setting up inside the circus theatre and inside the famous caves, we were joined by the world renowned Witch of Wookey Hole (and her sisters) as she weaved her magic for the camera!
For the first advert, we shot against a greenscreen background in the theatre. For this festive shoot, the frost witch strolled through her winter wonderland
While in the theatre we also filmed a young acrobat spinning her web as she spun about on ropes suspended from the roof.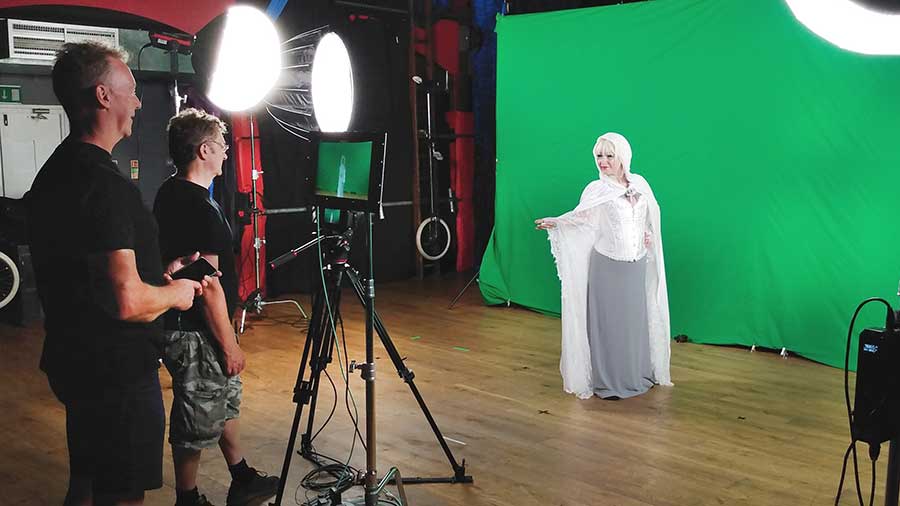 For the second shoot, we moved into the famous caves, where the witch and her 2 cackling sisters, conjured up a halloween treat from their cauldron.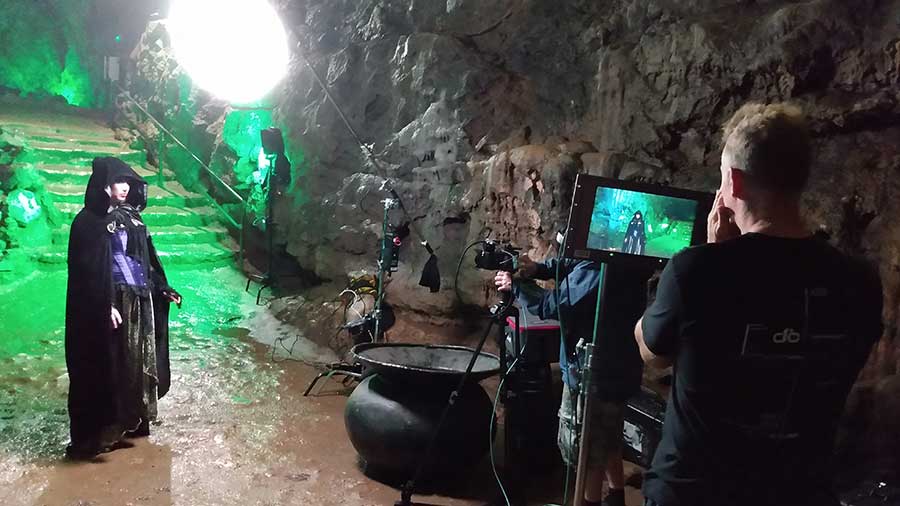 We used our Blackmagic Pocket Cinema Camera 6K Pro to capture the witches as they performed their spells.
Combined with our mobile controlled Aputure LED lights we were able to achieve the look required by director Colin.
The adverts will be shown later this year on ITV during the evening slots and we can't wait to see how they turn out