We've spent two days filming the various types of accommodation at Wookey Hole with Director Colin Martin from Colour 247 for a series of upcoming Web adverts. Mark did some camera tests in advance of the shoot to check the dynamic range and gradability of the Sony Slog2 mode on the A7Sii and used Gamma Assist on the camera and Slog2 LUTS on the Blackmagic wireless monitor to allow him and the Director a view of the video that more closely matched the expected colour grade.
We were shooting at three locations, a Caravan park near to Wookey Hole complete with hot tubs and outside deck, the Wookey Hole Hotel and the luxury holiday lodges nearby. The aim was to create a number of adverts which will be shown online to promote the accommodation offered by Wookey Hole Caves.
The footage was shot in 4K using two of our Sony a7s II mirrorless cameras, one of which was mounted on to our DJI Ronin-M 3-axis gimbal. This was set-up with a Paralinx wireless video system allowing the director to view the action and work without the need for trailing cables.
The second camera was mounted onto a tripod & slider to capture any shots that needed to be more repeatable for use with special effects in the edit.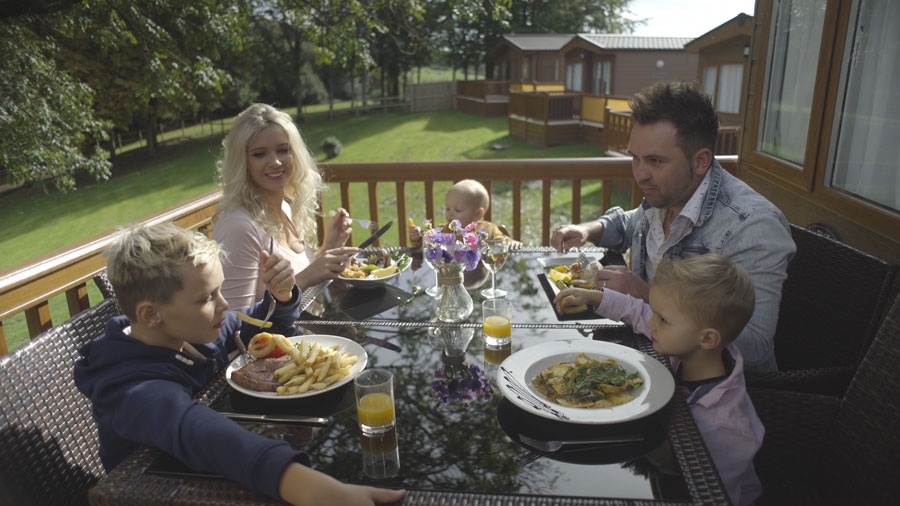 The first day of the shoot was carried out at the caravan park including some aerial shots and night-time indoor and outdoor scenes, with day 2 focussing on the hotel restaurant and accommodation and the luxury lodges with indoor and outdoor shots with a family with three children. We were joined at Wookey by 2 different families, who played the role of happy guests, enjoying the accommodation, play areas, hot tubs and the food in the different restaurants.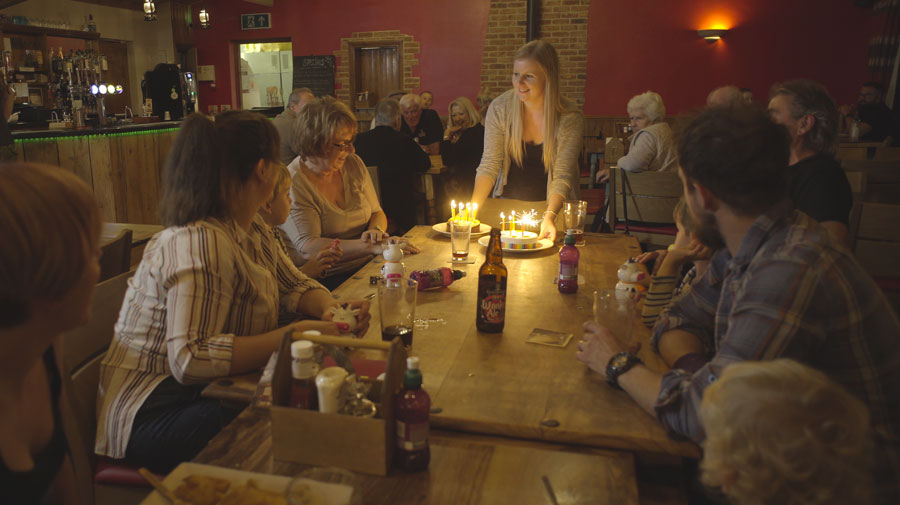 At the end of the 2 days all of the footage was handed over to Colin for the edit and the adverts should be out soon.