We've loved playing around with the Aputure AL-MC Mini LED lights. With their multi colour panel and effects, they've feen super fiun and useful. But they are very small (not much more than a credit card)
So when Aputure announced the MT Pro , Aputure's first-ever full-color mini LED tube light, we had to check it out!
Condensed into its compact 1-foot frame, the MT Pro shines as a fixture that can fit into compact spaces with professional CRMX connectivity and unparalleled pixel controls.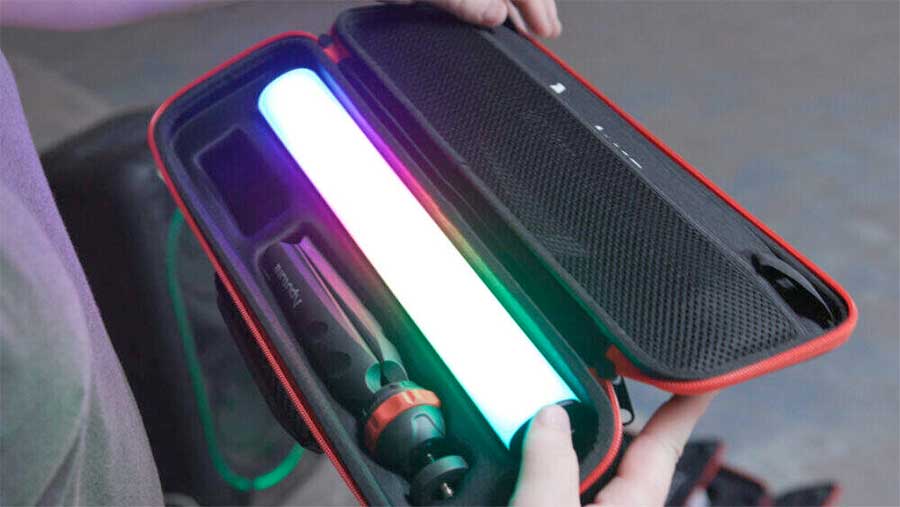 Its most show-stopping feature is its unmatched pixel density. With 36 RGBWW pixels inside of a 1-foot tube-style LED, the MT Pro produces incredibly smooth pixel chases and effects, with the ability to transition between pixels at high speeds, making it practically impossible to distinguish between individual pixels with the naked eye. . The MT Pro's 7.5 max output power is able to produce up to 614 lux at 0.5 meters, and is the latest addition to Aputure's full-colour family of lights, utilizing the same foundational RGBWW technology as other professional fixtures, including the Nova P300c.
As a professional light, the MT Pro maintains impeccable color quality throughout its wide CCT range of 2,000K to 10,000K with full green-magenta adjustment. With a CRI of 95, TLCI of 98, SSI (D56) of 73, and an SSI (Tungsten) of 84, the LED tube light maintains Aputure's high standards for color fidelity to always produce accurate skin tones.
In addition to 9 System FX and 7 Pixel FX, the MT Pro is equipped with other advanced features unique to the Aputure and amaran ecosystems, such as Picker FX and Custom FX which can be stored using the Sidus Link app for easy access to different light modes. For full creative freedom, it also features critical colour controls (including advanced HSI with white-point adjustability, xy, and RGB) and professional options, such as LumenRadio CRMX for wireless DMX (requires the LumenRadio App)
The solid construction of the MT Pro also benefits Aputure's high standard for build quality, with its lightweight 391g aluminium housing, and built-in USB-C rechargeable battery that can operate the MT Pro at its 7.5W max output for 120 minutes.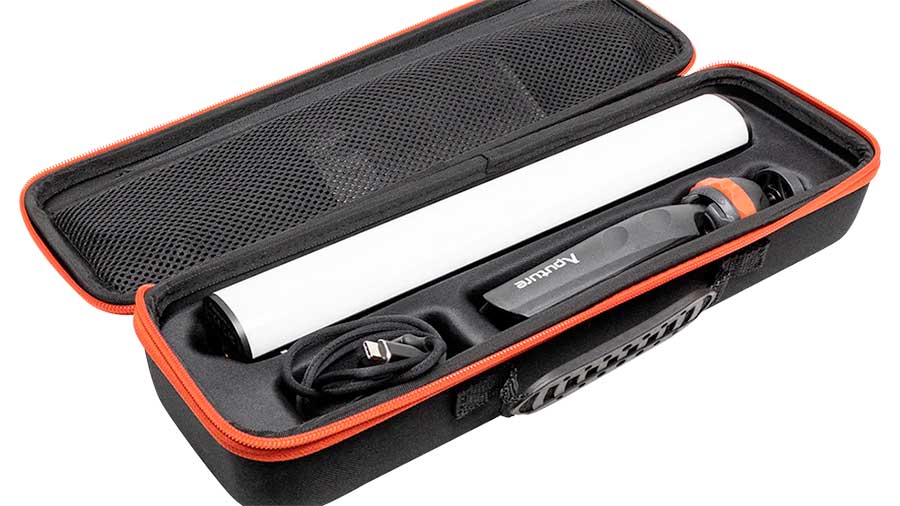 With it's ultra-thin bezels and a 180° aperture, the MT Pro can be left bare for greater lighting coverage or used as an in-camera practical. Alternatively, use the MT Pro's integrated neo-dynium magnets, the included mini tripod, or collapsible 45° light control grid for additional versatility and control across all shooting environments.

We've already used the light on one of our shoots and were impressed with the range and abilities of this light and look forward to using it more often!
We now stock all of these accessories in our Lighting hire store.
For information about hiring the Aputure LS C300d mk II check out our Lighting hire kit