We love using the new Aputure LS C300d mk II, so when we saw that Aputure has released a new spherical softbox called 'The Lantern' we just had to get one in to try out!
The lantern is so fast to set-up and use. This spherical softbox can pop open and be ready to use in mere seconds.

It creates an even, omnidirectional light so you can light up the entire room. By utilizing a 26" spherical design, the Lantern spreads the light from the C300d in all directions with a 270° beam angle.
Control: To create a cinematic look, we need to be able to control your light, so Aputure have includes a special blackout skirt. The Aputure Lantern is one of the only spherical softboxes on the market with a 4‐section fully adjustable light control skirt. By using a hook‐and‐loop design, the removable skirts can attach in any position, to quickly and precisely control the soft light. You can roll the skirt up or down to flag off unwanted light.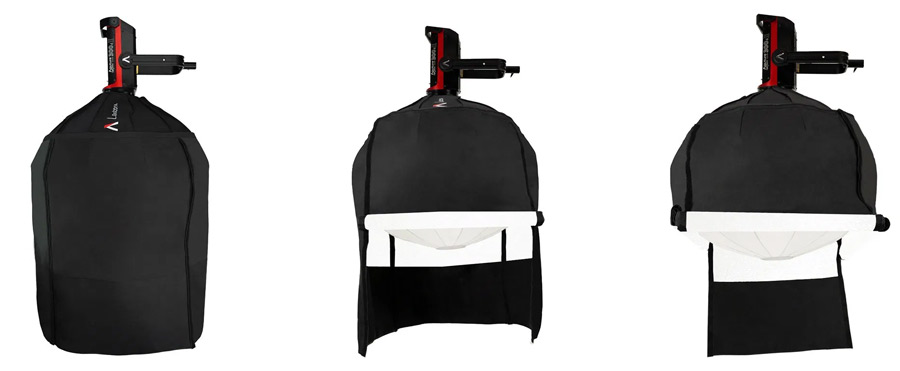 Perfect for Any Bowens Mount Light: With the ability to fit onto any Bowens mount Studio Strobe or LED fixtures, 300d mk II lights, the Lantern is the perfect photo or video accessory for casting soft light over a wide area, while still maintaining control.

We now stock all of these accessories in our Lighting hire store.
For information about hiring the Aputure LS C300d mk II check out our Lighting hire kit