We loved the Aputure LS C300d LED light so much that when Aputure announced the new Aputure LS C300d mk II, we just couldnt resist!
Aputure took everything that we loved about the mk i and improved on that base.
The new and improved 300d Mark II is 20% brighter, more durable, more portable, and more intelligent than the original 300d LED. A new Sidius Link Bluetooth and Wifi app gives you more control and when combined with the Fresnel 2X, the 300d Mark II can produce up to 80,000 lux. And as always, the 5500K‐balanced 300d Mark II maintains impeccable color fidelity with CRI and TLCI ratings of 96+ and 97+ respectively.
A big improvements includes the combination fo the controller unit and power ballast into a single unit , meaning less set-up and less cables. Also the new single ballast which will allow the light to go to 50% with just one Vlock battery being used - there are still 2 x Vlock ports on the ballast - one is marked in red and can be used on its own if needed. We have tested this with our 150w Vlock batteries and all seems good but Aputure still say you need 340-350W (15A) available for full power.
You also get a better way of attaching the ballast to your light stand with a heavy-duty cord hanger as well as a c-stand clamp and lock system that works very well. Aputure have changed the cabling to locking power cables too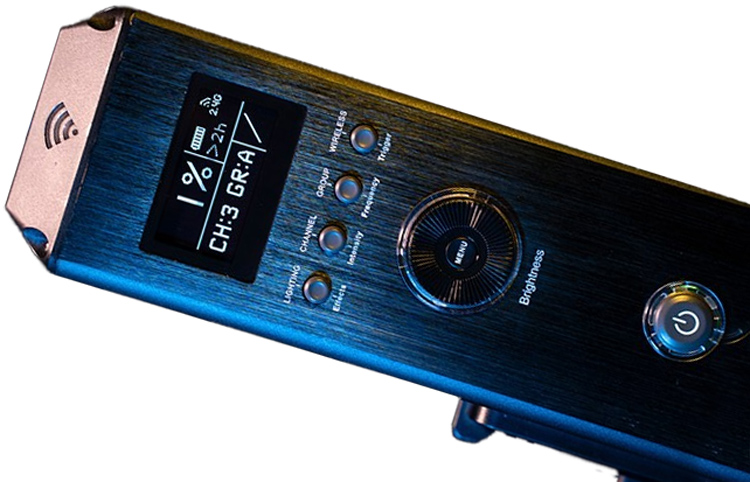 Stepless dimming to zero:
Brightness now goes down to 0% instead of jsut 10%, so this light can be your brightest and your lowest. This is also step less dimming control from the unit or from the remote / app and can you utilize any of 4 different dimming curves: Linear, Logarithmic, Exponential, and S‐Curve.
Wireless control is now via Wifi and /or Bluetooth - you can turn these on/off on the switches - use the Sidus Link utility app for controlling the light remotely. The light also has DMX control with DMX pass through and a 'Studio Mode' that lets the lights come on instantly for DMX control.
300d II Setting Up from Aputure on Vimeo.
Cool Lighting Effects built-in:
The control box of the 300d Mark II features 8 built‐in lighting FX: "Paparazzi", "Fireworks", "Lightning", "Fault Bulb", "TV", "Pulsing", "Strobe", and "Explosion", with more coming in future firmware updates via the control boxes USB interface. The control box also features a new "trigger" button to activate lighting FX instantly. There was talk of Candlelight and new ones coming in the future through firmware so we will update if/when available.
55 degree Hyper reflector:
The 300d Mark II features the all-new, hyper efficient 55° reflector. By slightly narrowing the beam from 60° to 55° and redesigning the inner shape and coating of the reflector, they have increase the output of the 300d II by more than 3 times, when compared to the original design.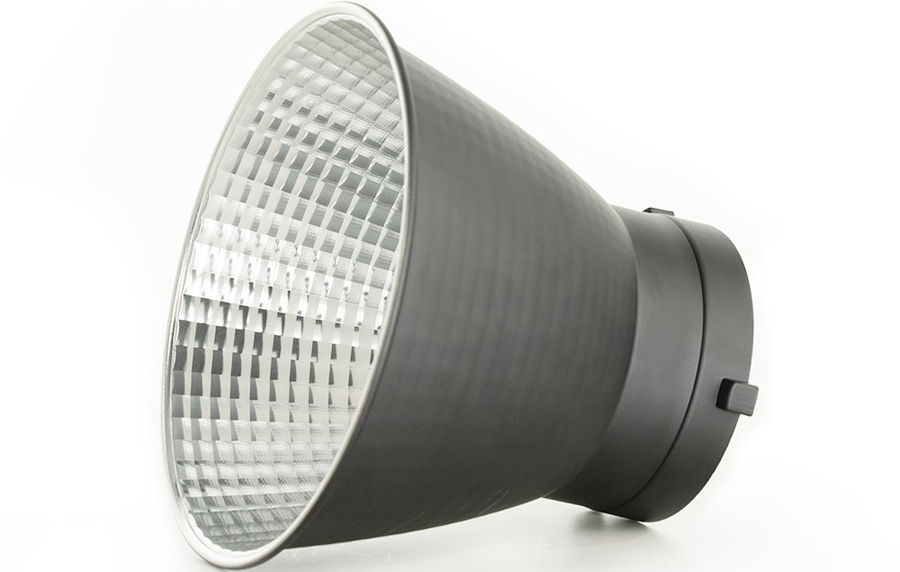 As well as updating the C300d to a mk II version, Aputure have also released updated versions of their Light Dome mk II, Lantern diffuser and 2x Fresnel Lens accessories.
We now stock all of these accessories in our Lighting hire store.
For information about hiring the Aputure LS C300d mk II check out our Lighting hire kit