Mark has been on a 2 day shoot in a show home in Barnstaple with a local marketing & events company, capturing footage for a major cookware brand.

Due to the pandemic, the client viewed the shoot remotely, being sent a live feed of the footage bing recorded via the internet.
Mark was working as camera assistant, helping with camera set-ups, lighting and setting up the shot.
The shoot involved filming a frying pan, close-up with a range of delicious looking food cooking in it. The food was prepared separately by professional food artists, who will ensure that the food seen in shot looks mouth watering!

Maniac Films also provided a range of lighting equipment for the shoot, including 3x Aputure LS C300d LED lights and various C-stands, softboxes and flags.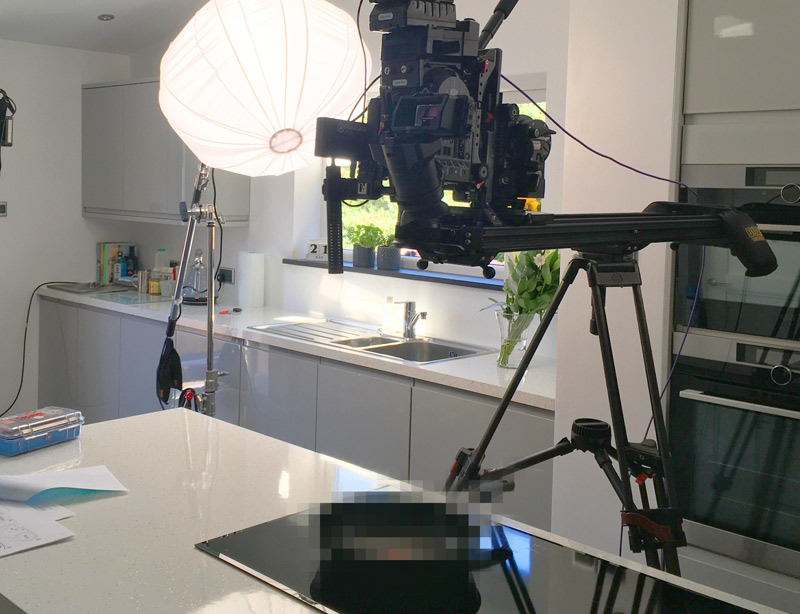 Do you need experienced camera, lighting or sound crew for your shoot? Get in touch for more information about our wet and dry crew hire rates.