Mark has been filming on location in North Devon with a local marketing company to film a series of adverts for a major cookware manufacturer.

He was working as a camera assistant on the shoot which involved a range of technical shots and set-dressing. The shoot took place in an adapted warehouse near South Molton in North Devon.

The shoot was for a major cookware manufacturer, unfortunately we aren't permitted to name the company. The shoot didn't involved any actors, but did involve a lot of set dressing and lighting to make sure the product looked it's best.
To do this, and owing to the product having a glossy (and thus very reflective) surface, the crew built a make-shift blackout tent to minimise reflections (see picture below)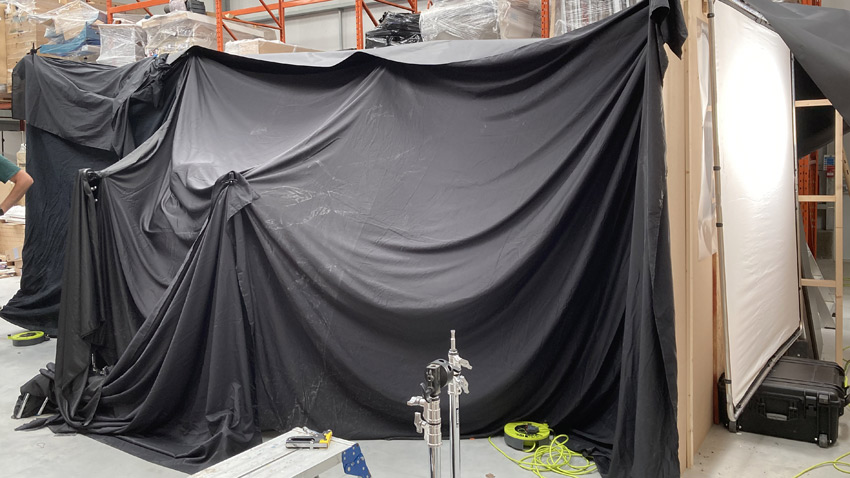 Maniac Films also provided a range of lighting equipment for the shoot, including Aputure Nova P300c LED panels, Aputure LS C300d LED lights, 4x Aputure AL-MC RGBWW Colour LED lights and various C-stands, softboxes and flags.
The footage will be used to create a number of adverts for web and TV and we look forward to seeing how they turned out!