Mark has been providng LED lighting and assisting with filming for a North-Devon based marketing company to create a series of adverts and Instagram content for a major healthcare product manufacturer, aimed at the home-testing market .

He was working as a camera assistant on the shoot which involved a range of product shots and lighting setups with actors demonstrating the products, so the videos can be used partly as instructional videos in long form and also as promotional videos. The shoot took place in a fantastic holiday home near Braunton, with a large open lounge area and space for the actors to relax inbetween shoots in the upstairs area of the house.

The shoot was for a major electronics manufacturer who make products for the home user for measuring and testing various health indicators like blood pressure and heartbeat from the comfort of thier own homes. The ultimate client was remote on this occasion and so all the shots were streamed live and approved by the client online before completion.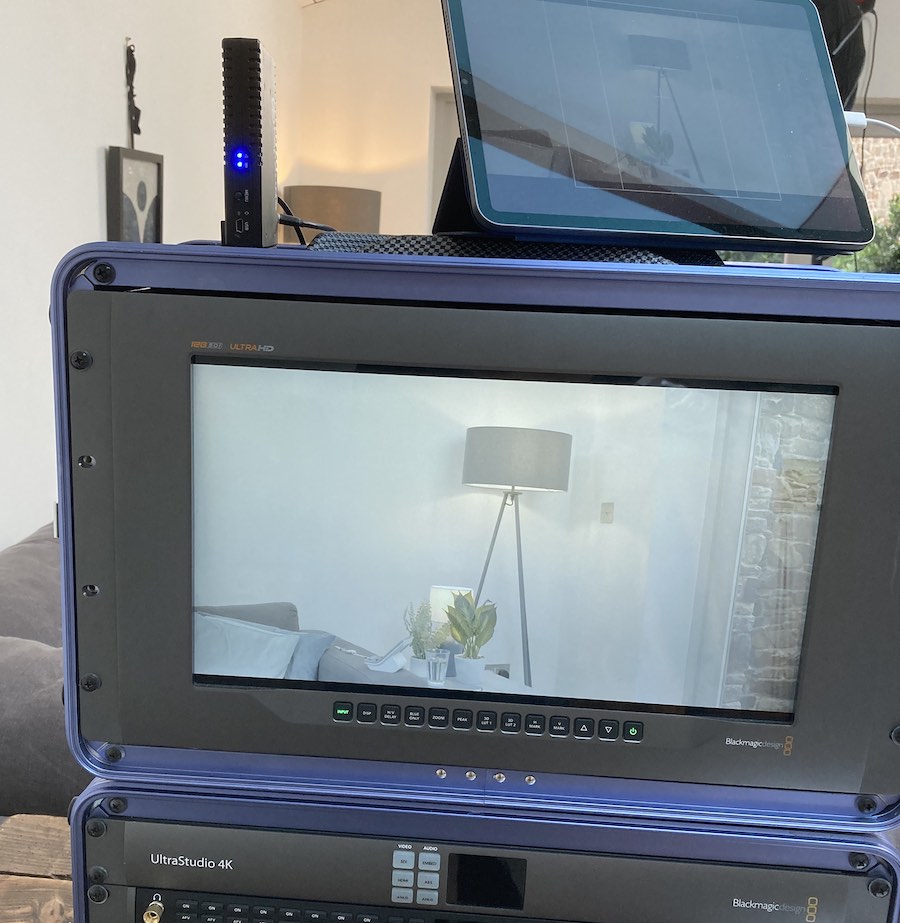 Maniac Films also provided a range of lighting equipment for the shoot, including Aputure Nova P300c LED panels, Aputure LS C300d LED lights, Aputure AL-MC RGBWW Colour LED lights and various C-stands, softboxes and flags.
We work throughout the UK but especially in Somerset and Devon. If you have a requirement for video production or live streaming then please get in touch to discuss your next project.