Mark & Stu have been filming on location near Windsor with a local marketing company to film a series of adverts for a major cookware manufacturer.
The adverts starred Chef and influencer Poppy Cooks, whi has over 1million followers on TikTok, has just released a cookbook adn will soon be a judge on junior masterchef.

Stu & Mark were working as camera operators and assistants on the shoot was set-up almost like a cooking show, but will be edited in the style of a tik-tok or youtube video. It was all shot in a test kitchen at the HQ of the cookware manufacturer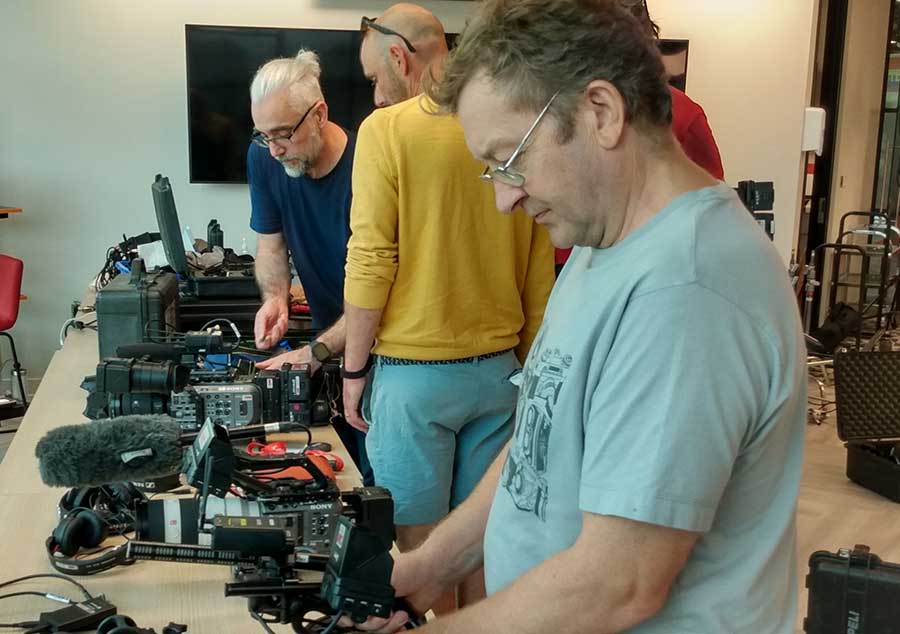 The shoot was for a major cookware manufacturer, unfortunately we aren't permitted to name the company.
The crew set up on the afternoon of the first day, ensuring that when Poppy & the clients arrived on the next day, minimal set-up was required beyond hair and make-up.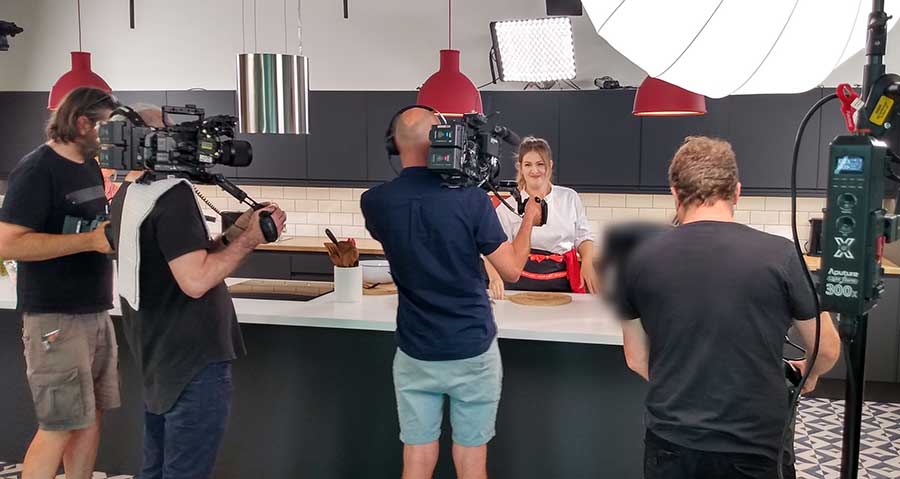 The crew ran 6 cameras, with two mounted onto the ceiling for top-down shots and then 4 camera operators capturing a range of live shots ranging from wide to extreme close-ups.
Poppy took us through three recipes on the day, and the best bit ws that we all got to try them as well!
The footage will be used to create a number of adverts for web and TV and we look forward to seeing how they turned out!