The Maniac team have spent three days at the Pier House in Westward Ho! working with local company Panoptic. They were hired by holiday homes specialist Travel Chapter to assist with the AV for their yearly Christmas conference.

Panoptic called us in as we have experience in live video and audio mixing and would complement their livestream and conference projection set-up.

The original plan was to have 250 staff in the room with the livestream option a back-up. However as Covid-19 rules changed on Wednesday evening (to a work from home stance), the event changed to a livestream event with just a few staff members at the conference who had travelled from up country
Mark took control of the Atem Studio Pro vision mixer, taking streams from three of our cameras in the room plus a slideshow presentation and a number of pre-recorded videos. Stu ran our new Allen & Heath audio mixer, running up to 6 radio mics plus audio from guest speakers on the livestream and a number of musical and SFX audio cues.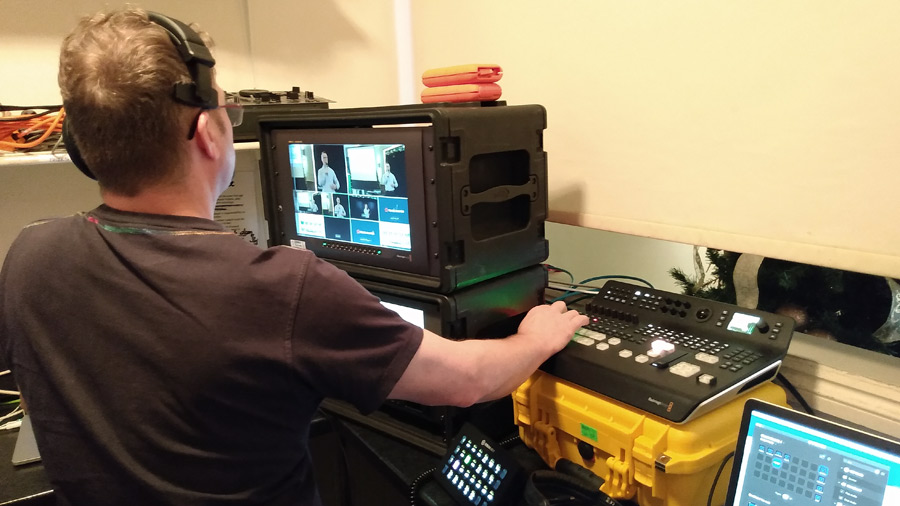 Over the two day conference everything ran smoothly and the clients were happy with the final result. We even had a visit from the judges of Britain's Got Talent and finished the conference with BGT winner Richard Jones who performed a 45minute virtual magic show for the attendees on Zoom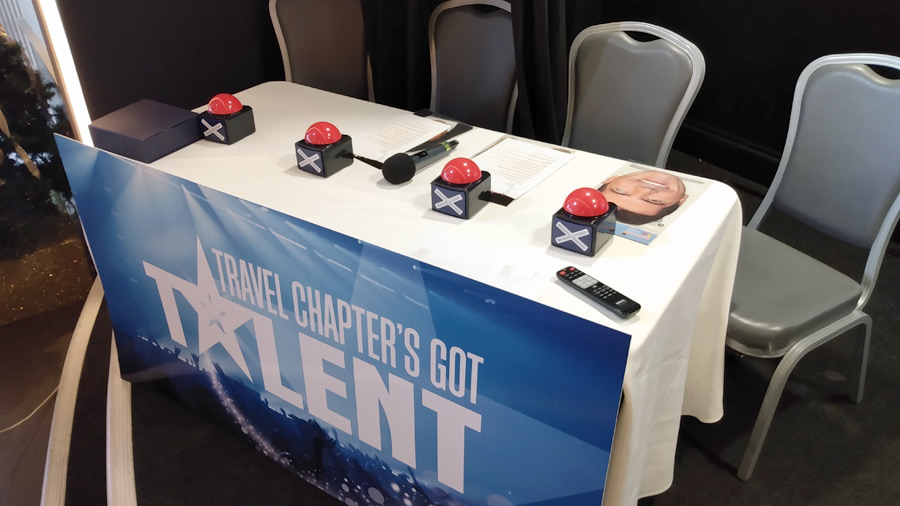 We also provided lighting and cameras for the event, which were crewed my camera ops from Panoptic.
If you need crew or want help with live streaming your vent, get in touch with us at Maniac Films