Mark just spent a couple of days in Paignton, Devon, filming with Simple Media and T&S Creative Communications. He was proving wet lighting hire for a TV advert for a major internet provider Jurassic Fibre and helped with other aspects of setup and filming.
Mark arrived on the first day to help to set-up the lights that he was providing - a full setup with daylight and colour LED panels and softboxes and some practical lighting. The crew spent the whole day getting the sets dressed, the lighting in place and blockings shots for the next day. Mark also assisted in the dolly and crane setups as it was a small crew.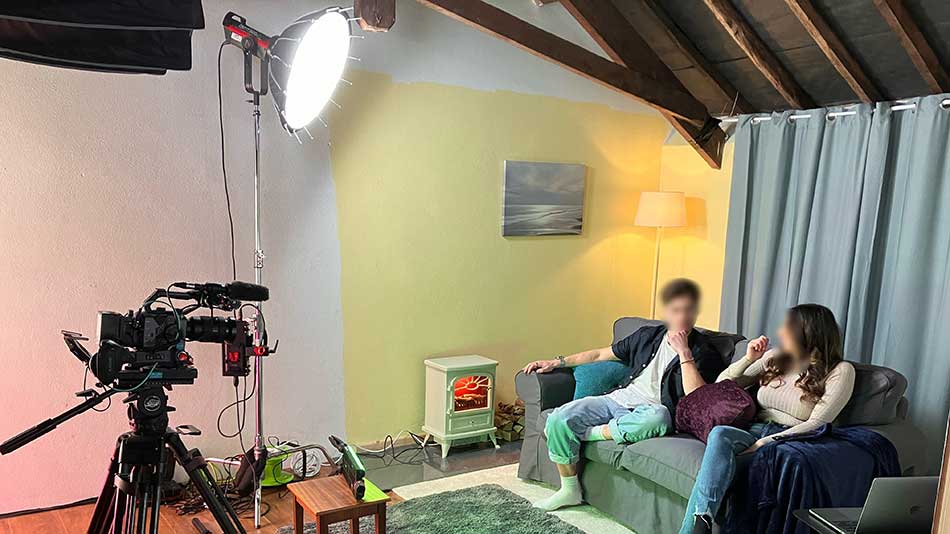 As well as providing his lighting expertise, Mark also provided a range of lighting kit for the event, including Aputure C300d LED lights as fill, Aputure Nova LED softlight panels to replicate the effects of Video games being played in the kids den room, Aputure 120d LED lights as accent lighting and the new Aputure MT tube lights which was used to replicate TV flicker in the lounge set He also supplied a van load of light shaping and grip equipment including blackout panels to help ensure teh set was free from extraneous light.
Day 2 saw the actual shoot take place, and it all seems to have gone well! The final advert has now been completed and added to this post - see the video above or follow this link to the Jurassic Fibre video on Youtube.