We have been busy sprucing up the Independent UK feature film HOUND by Simba Masaku and Jimm Stark ready for distribution by Three Wolves. Along with the sound cleanup we have been colour grading and colour matching scenes and doing some light noise removal using the original camera files to best match the editors original grade like in the example below. We have also been cleaning up some After Effects VFX work too, to make some complex fire scenes look a bit more realistic and blend in more.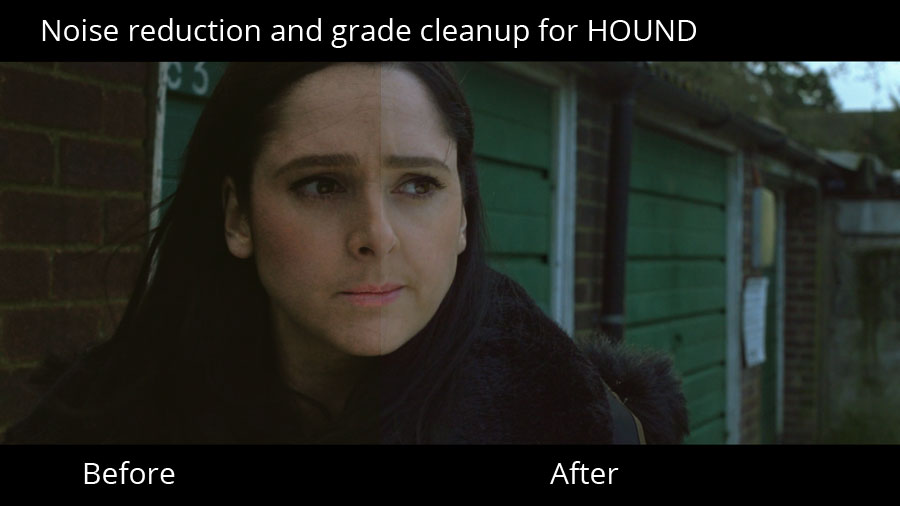 We use Davinci Resolve for colour grading and find this very useful for fixing problems and this software was used throughout the cleanup process. We had to maintain the overall colouring of the film but at the same time improve the look of some key scenes and keep the editor happy with the new grade. The edge of the prosthetic nose on the main character Raj needed a few clean ups in post which were easily achieved using the built in tracker in Davinci Resolve. We use Vimeo Pro for uploading password protected videos for quickly showing clients new scenes and this process worked well with the director and editor of HOUND.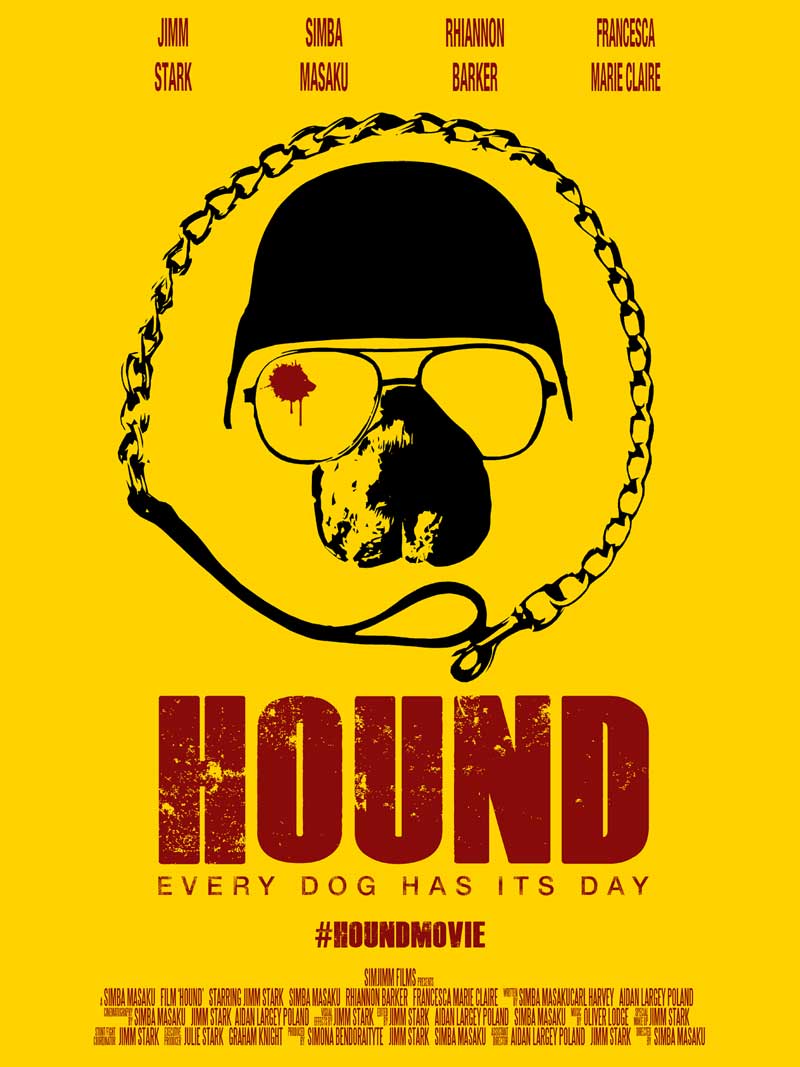 HOUND synopsis: Andy (Jimm Stark) is one of many tortured souls living in the shadows of sunny London suburb, Hounslow. An introverted, alcoholic loner, Andy is forced to witness his only friend butchered before his very eyes - his faithful dog. Pushed beyond breaking point by local crime lord Raj (Simba Masaku), Andy overcomes his addiction and transforms his life through mixed martial arts and tactical skills. To seek justice and find redemption, he forges a new identity; Hound.
If you need some help finishing your film or need work on editing or colour grading or Visual effects then please get in touch. See our Post production services for information on other projects we have worked on.