We have started re-grading the Independent feature film My Honor Was Loyalty. Set in World War 2 this is one soldiers story of the conflict and its effects on him. We got involved in this project last year when we created a DVD and Blu-ray version with multiple subtitles of the original film from Writer and Director Alessandro Pepe. At the time, following a house fire, the original edit files were all lost so we had to work with the finished and graded film in a sub standard codec and with no way to separate Music and Effects from the dialog. This caused issues with electronic versions for distribution to International markets who needed clean sound for dubbing (and 5.1) and clean picture without titles (for dubbing). The original film failed QC for iTunes and had various technical issues with multiple frame rates and levels of cadence and frame blending and jumping apparent in parts of the film due in part to the codec used and in part to editor export capability.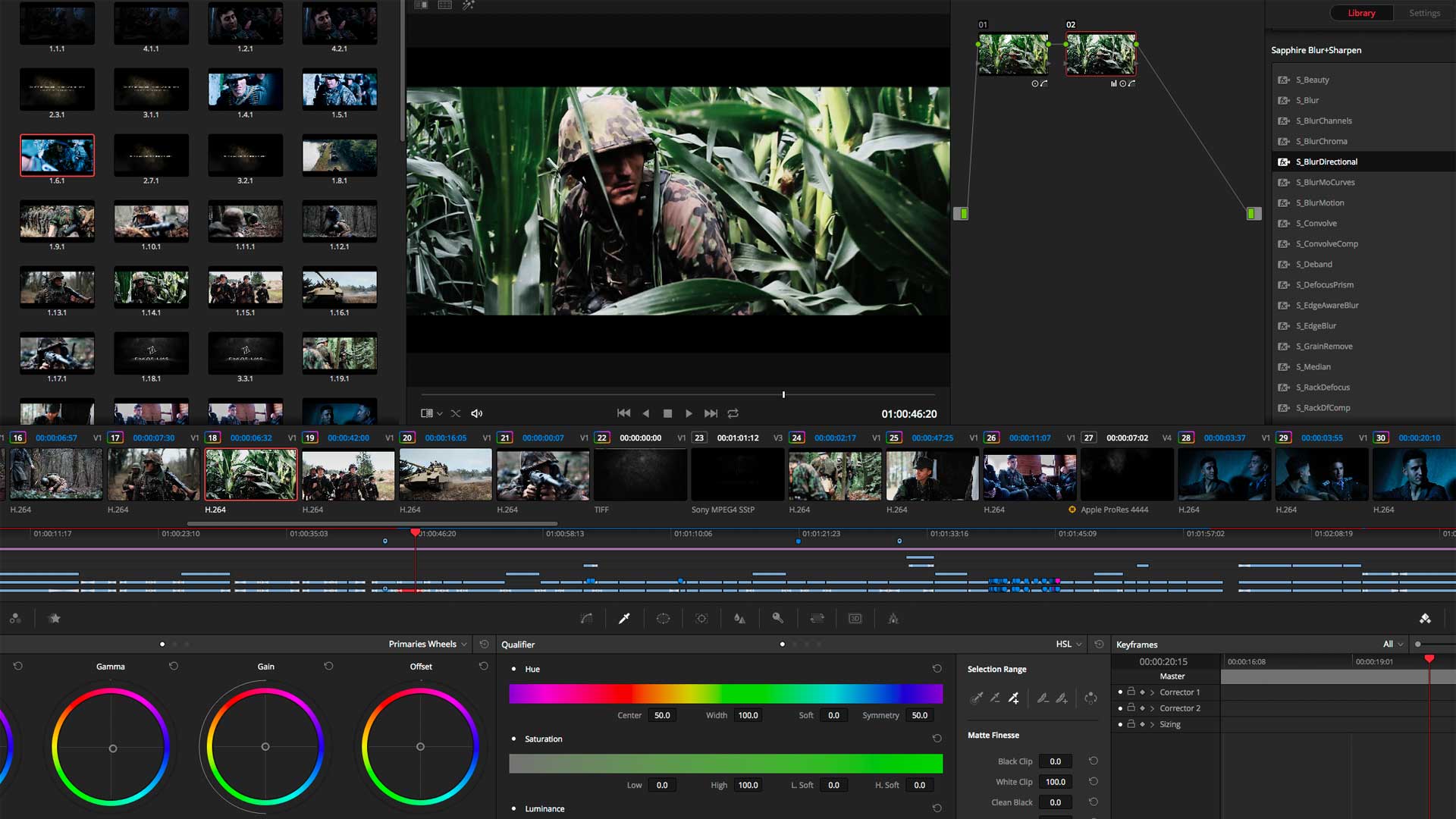 But it seems the Gods were smiling and a backup has appeared of the film hard drive! Originally edited in Sony Vegas by Allesandro Pepe, the edit files and most of the camera source files have been found. We have managed to re-link most of the original picture files with very little grade information (it was done partly in Sony Vegas and partly in Magic Bullet suite) and have transferred an HDCAM SR version and the original timeline via XML to our edit station into Davinci Resolve to do the cleanup and to re-grade for broadcast safe and to reduce some of the harsher contrast and colours in some parts of the original grade. We have completed a TEXT and NO TEXT version of the Trailer which we have synced up to a new 5.1 audio and new M+E audio stems that have been created externally. We will be delivering a a text and no text version in Prores HQ version with 10 audio tracks to meet the iTunes and Netflix specification and are hoping to fix all the aliasing, noise and cadence issues with a variety of post production techniques.
If you need colour grading or technical fixes to your film please get in touch with us on 01271891140 and speak to Mark. As a Post Production house we are not located in a Tax Haven sadly, but we are based well outside of London !