Throughout 2022, we were working to to help Director Liam Regan to finish his latest dark horror comedy feature Eating Miss Campbell.
The film saw it's world premiere screening at Frightfest 2022, but we have just received photos from Liam of the USA premiere, which was held on Feb 11th in New Jersey.
Mark has been working har on VFX, clean-ups and grading for film, whicle Stu designed the animated opening titles.
The final stage for us was for us to incorporate new 5.1 surround stems from Liam and build a 2K DCP for the screening and a new 4K Prores master.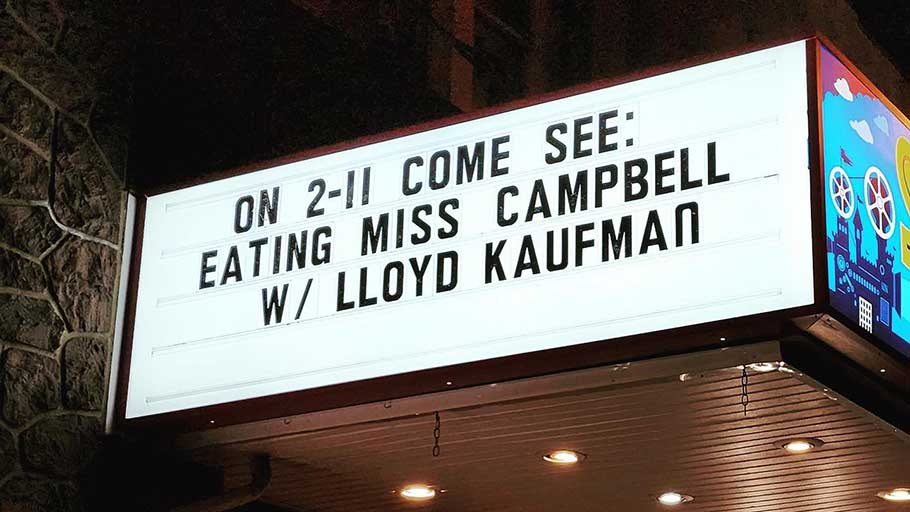 This is the second film we have worked on for Liam Regan - after the incredible amount of VFX and cleanups and re-grading we did on My Bloody Banjo, EMC was a breeze! This is also the second of Liams film featuring a cameo from Lloyd Kaufman of Troma Team - they liked Banjo so much they have been involved in producing Eating Miss Campbell. Lloyd Kaufman also appeared at the USA premiere!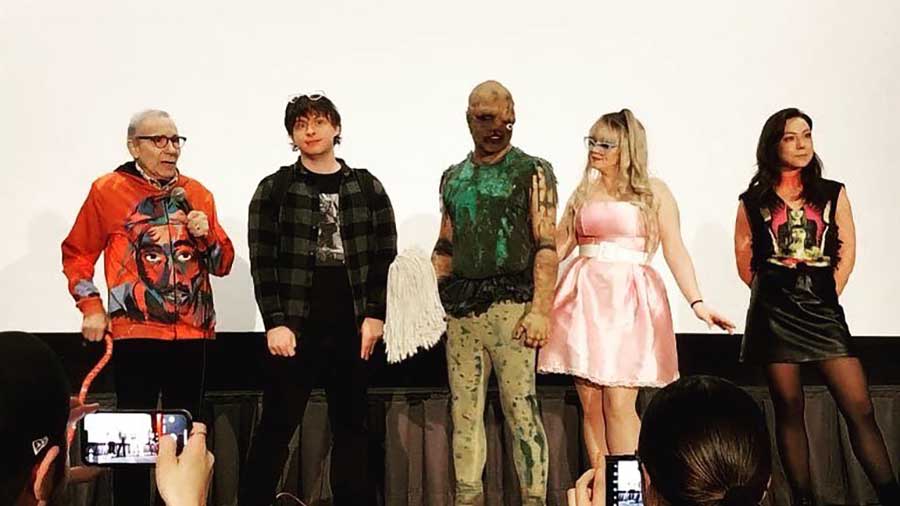 If you need a DCP producing for your film for a festival or distribution, or need Subtitles creating or just checking and correcting then please get in touch with us at Maniac Films.