The full on black metal animated motion comic 'Realm of the Damned' (Tenebris Deos) featuring a heavy metal soundtrack from 'Sons of Balaur' has finally made its way to Amazon Prime with a little help from the Maniacs here in Devon. We created Closed Captions (Subtitles) for the 56 minute movie, including gory sound effects and track names of the music. We also did a bit of work on the new trailer for ROTD on Amazon Prime, tagging on an intro from Dani Filth to the standard trailer above and doing a basic colour grade to match the graphic novel. This will be appearing on the Kerrang! magazine website soon!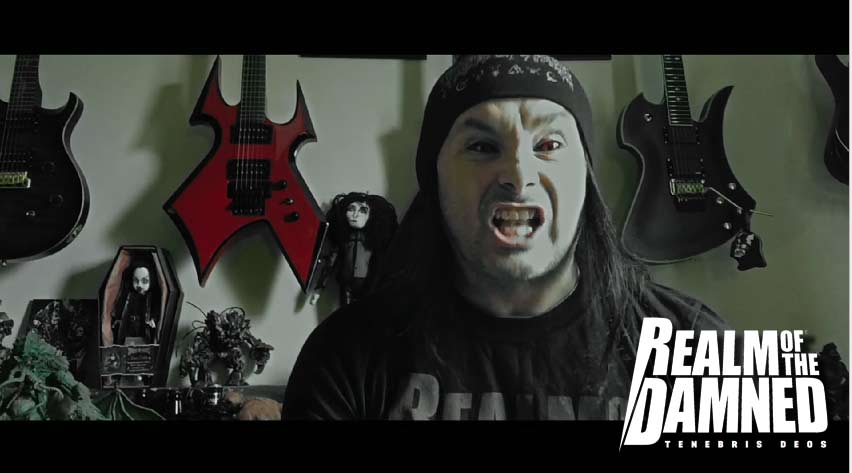 Realm of the Damned is voiced by Dani Filth (Cradle of Filth) and Jill Janus (Huntress) and produced by 3 Wolves. Definitely not a movie to be watched in polite company with lots of swearing and the lots of gore! Vampires and Werewolves have taken over the World but the worst kind of monster, Balaur has been resurrected and Van Helsing tries to stop him in his quest for domination.
The Story is part 1 of a set of graphic novels so hopefully the rest will be made into animated comics too.
If you need closed captions for your film whether for digital release, for DVD or just for YouTube then please get in touch.