Back ast the start of October, Stu filmed a satirical comedy short with Ross, better known by his comedian stage persona Professor Jack Darcy.

Filmed at the famous Reform Club in London, former drinking club of Winston Churchill, Ross had penned a satirical short comedy piece about Donald Trump and his plan to stay in power; titled 'Trump 2020 - When Idiots Ruled The World'
Well the final edit is complete and is now featured on the Book of Darcy website. But you can watch it by clicking on the video above.
The edit was carried out by Mark, with audio levelling and clean-up (mainly to remove the background sound of a pneumatic jack hammer outside the location) and a final mix carried out by Stu.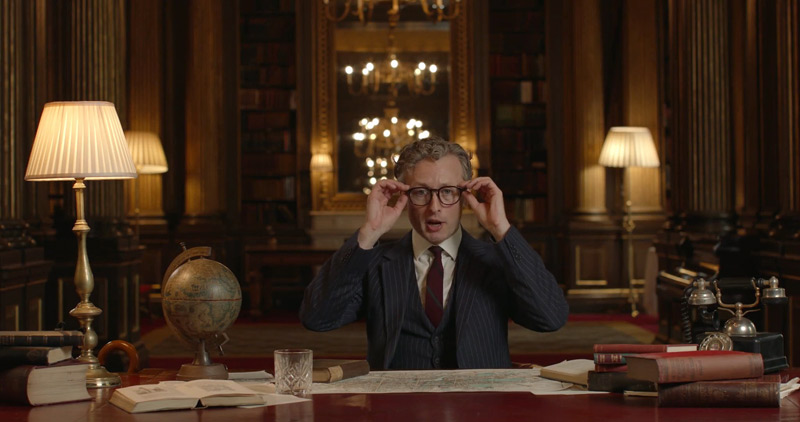 The original film was a lot longer, but after seeing the initial edit, Ross cut out a few lines and jokes to tighten up the performance and thus there were a few versions, with the final edit attended by Ross himself having come down to film a few green screen shots.
We are planning another shoot with Ross in 2021 and can't wait to see what he comes up with!
If you need help to bring your comedy, drama, horror or any other short film to life, please get in touch with us and let's chat out what you need and how we can help you - Contact Maniac Films