We are very pleased to announce that we have won the contract to provide multi-camera filming for the Bridgwater Carnival and to produce the DVD and Blu-ray for the very popular event for the next 3 years. We have been filming the Carnival for 4 years now providing multi-camera equipment and crew, producing a live mix to a big LED screen at the start of the parade. Last year we also produced the event DVD and Blu-ray for the first time to tremendous feedback and have now been asked to continue to support the Carnival for another 3 years. The 2016 Guy Fawkes event is being held on Saturday 5th November in Bridgwater, Somerset and the main parade starts at 7pm with traditional squibbing at the close of the parade.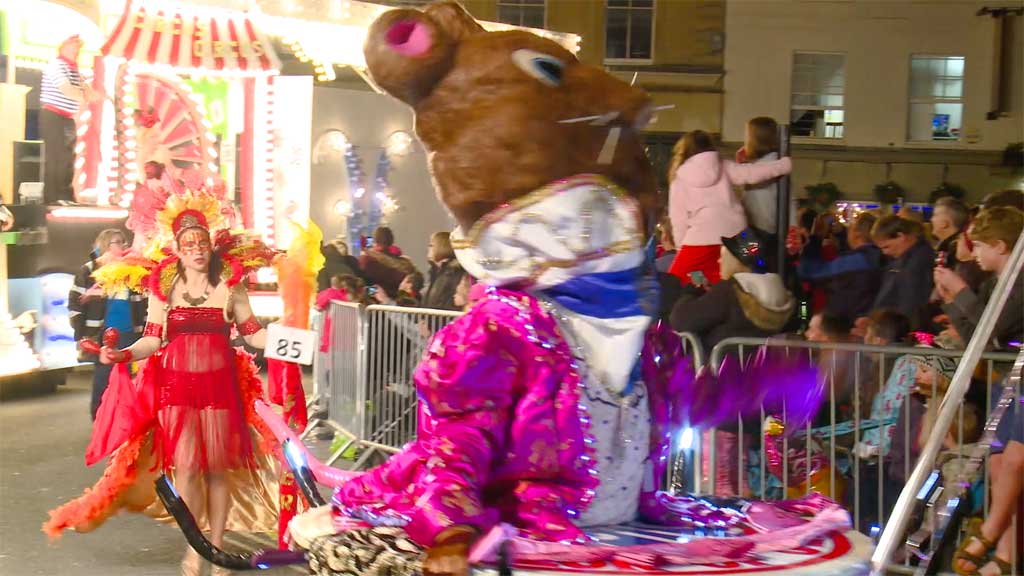 Bridgwater Carnival is one of largest winter illuminated processions and attracts visitors from all round the world. In February 2016 they won the GOLD award in the South West Tourism Excellence Awards for the TOURISM EVENT OF THE YEAR, so well done to all the organisers!
If you cannot get to Somerset this November we plan to be doing live video streaming to the Bridgwater Carnival website for the daytime (free) with a paid-for service for streaming the main parade - ideal for those who cannot wait the extra few days for the DVD and Blu-ray to be produced! The same content that goes onto the big screen will be streamed to the web for a fantastic all-day experience.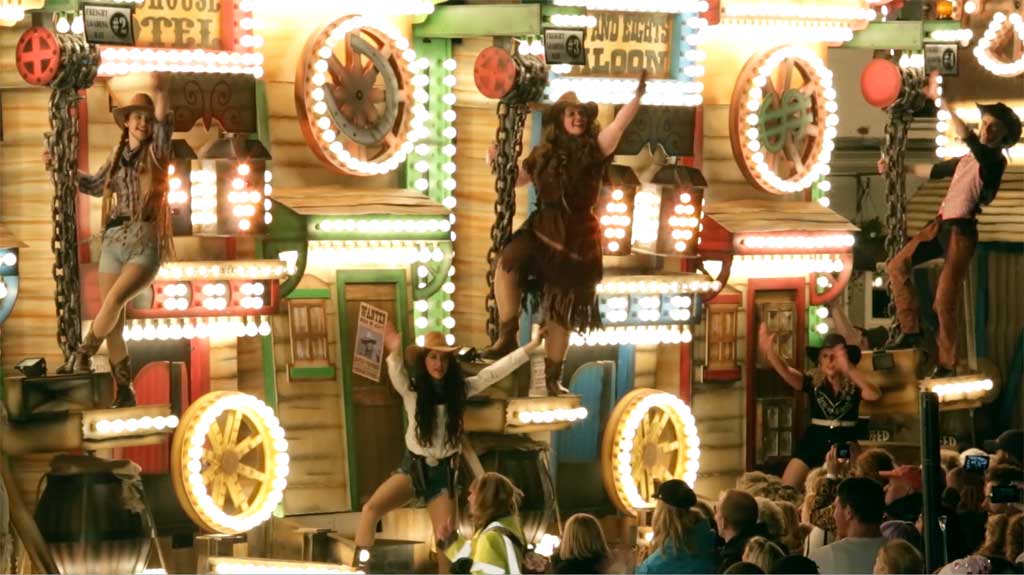 We will be back in Bridgwater with our mobile live production package with our 4K/HD ATEM switch, multiple fixed cameras plus an HD wireless video link for a roaming camera, 5.1 surround sound live recording and live commentary on the parade. The 5.1 sound and commentary will be mixed for the Big screen and live streaming with local adverts and schedule information streamed along with the telephone TEXT message ticker in HD - so keep sending in your messages of support during the day and evening parade.
The Carnival has a new mobile app this year too with information on the event and links to the website - more information and download the app from the Carnival website. See you next time.