We have created a series of short films from the Engineering Nonlinearity (ENL) Conference held at Southampton University earlier in the year. The main project overview film (click on the link above or watch the ENL project video on this link) explains what this 5 year EPSRC-funded project is all about based on a collaboration between 5 Universities and 10 industrial partners trying to create new software tools to help solve engineering problems with nonlinear dynamic systems.
The Engineering Nonlinearity project is a collaborative research project led by the University of Sheffield that has been awarded an EPSRC grant to create new nonlinear dynamic design tools for Engineering structures. We filmed at the 4th Annual Review meeting and have included the project overview presentation by Professor David Wagg and a series of 10 seperate 'talking-head' videos from members of the project from Research Assistants and Industrial partners such as Sanjiv Sharma from Airbus UK.
We have collected all of the ENL videos in one folder as a Vimeo Collection here. For the main ENL project overview please click the main link above or visit our Vimeo channel.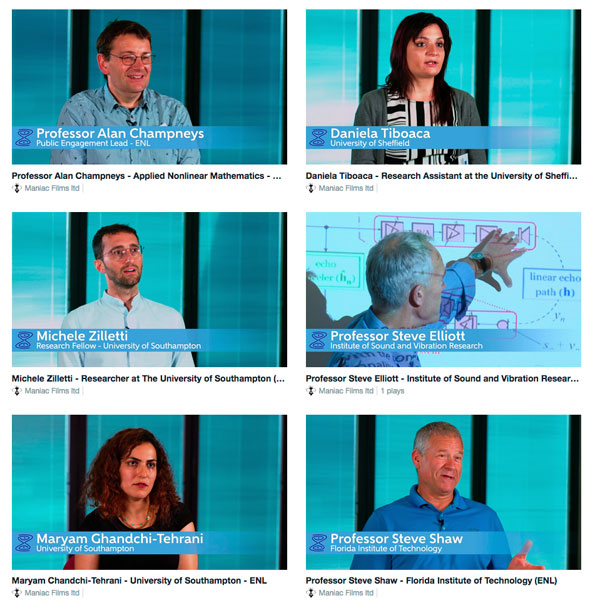 David Wagg - Overview of the Engineering Nonlinearity project progress from Maniac Films ltd on Vimeo.