Stu have been filming on location near Swindon with a local marketing company to capture promotional material for a large beer company.
The adverts starred former winner of National Chef of the Year, Simon Hulston, as he cooked up some delicious food on a top of the range BBQ - which took centre stage as beer lovers will have a chance to win the BBQ in the future.

Stu was working as a camera assistant on the shoot, which was filmed at Sandstorm Studios just outside of Swindon. His role included setting up lights, pushing the camera dolley and generally assisting the DOP & Camera Operator to ensure that the shoot went smoothly.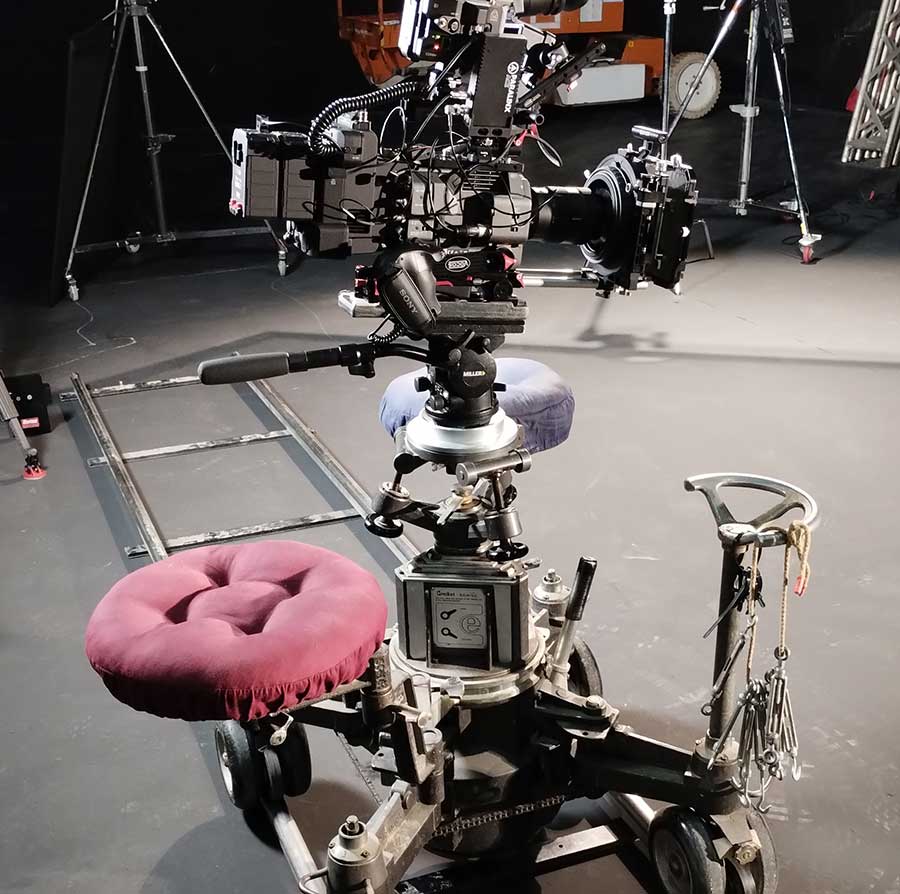 The crew set-up most of the kit on the Monday afternoon and shot 5 adverts on the Tuesday. The shoot ran over due to a few technical difficulties but the crew worked late and got everything on camera.
The final shoot day on Wednesday saw Stu move over to be a photographers assistant, as this day was all about capturing still images for social media.
The team knocked it out of the park, finishing 3 hours early!! Well it made up for the previous day.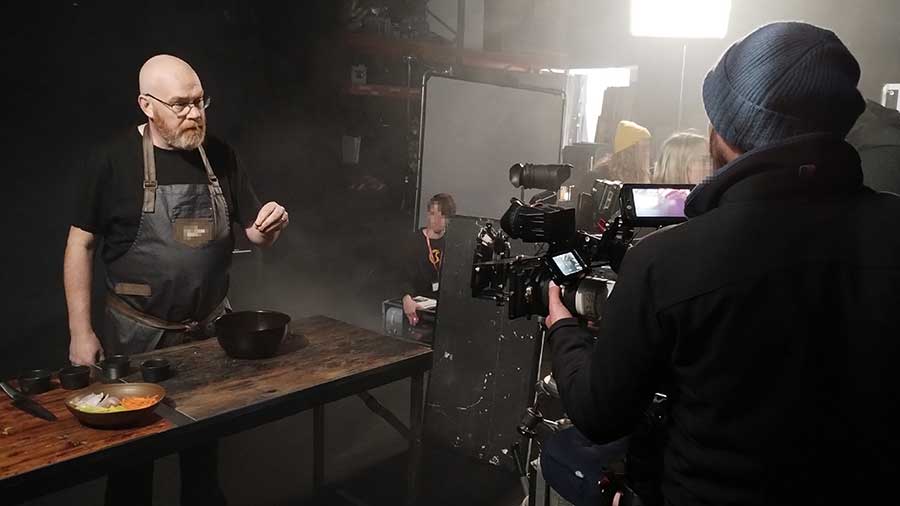 The crew ran 2 Sony cameras (1 x FX7 and 1 x FX9), with one mounted onto the dolly to create a number of tracking shots of the food preparation.
We also used a vision mixer with a number of screens so that the clients could monitor the live footage and playback from each camera from their VIP seating area.
The footage will be used to create a number of adverts for web / social media and we look forward to seeing how they turned out!
If you need crew for your next production then please get in touch with us at Maniac Films to see if we can help.