The Blackmagic Pocket Cinema Camera 6K is now in stock and available for hire from Maniac Films.
An upgrade to the popular Pocket Cinema Camera, the new Pcket Cinema Camera 6K not only improves the video resolution, but also includes a new larger Super 35 sensor, allowing it to be used with our range of EF mount lenses including the excellent Canon 18-80mm T4.4 4K EF Cine-Servo Lens.
In fact this combo really does offer a superb set-up for both film and documentary filming styles!
We have also partnered up our BMPCC 6K with a couple of Samsung 1TB SSD drives. These can be connected to the camera via USB-C for high speed and Raw recording. 1 TB offers a lot of recording space compared to much more expensive memory cards. It also offers easy and fast data transfer. You can even edit directly from the SSD drives for quick & urgent edits!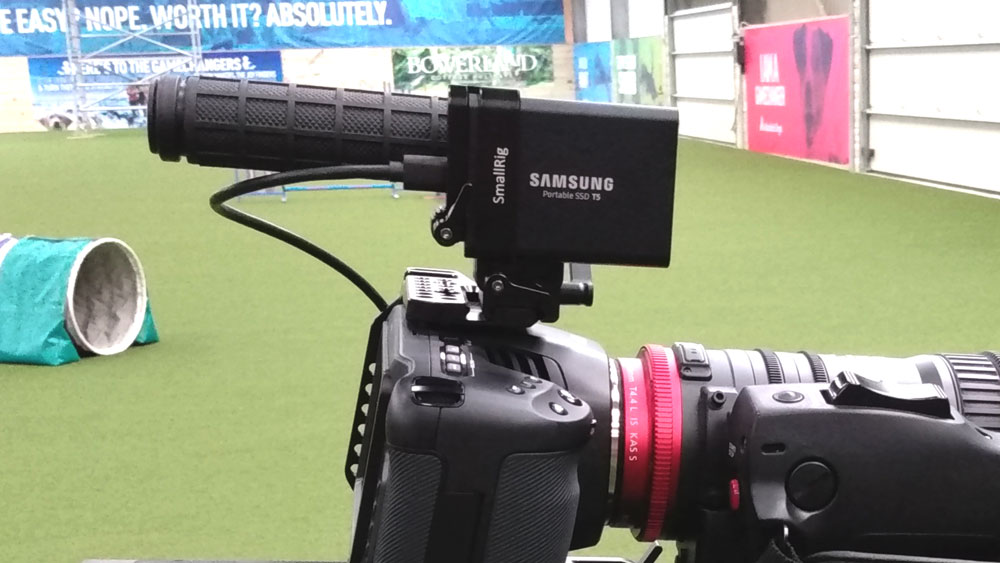 The Pocket Cinema Camera 6K features a 6K Sensor, taking your footage beyond Ultra HD and the sensor has 13 stops of dynamic range allowing you to capture cinematic quality images. It can also record up to 50fps in 6K or 120p in 2.8K.
The Blackmagic Pocket Cinema Camera features dual gain ISO up to 25,600, which means is optimized to minimize grain or noise in images, while maintaining the full dynamic range of the sensor. The native ISO of 400 is ideal for scenes with on‑set lighting. The secondary high base ISO of 3200 is perfect when shooting in dimly lit environments. The dual gain is changed automatically so it's easy to capture great images when you don't have time to set up lights.
The combination of high dynamic range, great low light performance and Blackmagic RAW gives you feature film images with precise skin tones and gorgeous organic colours. The camera features a large 5" LCD for easy focusing, recording SD card and CFast media + external USB‑C media disk recording.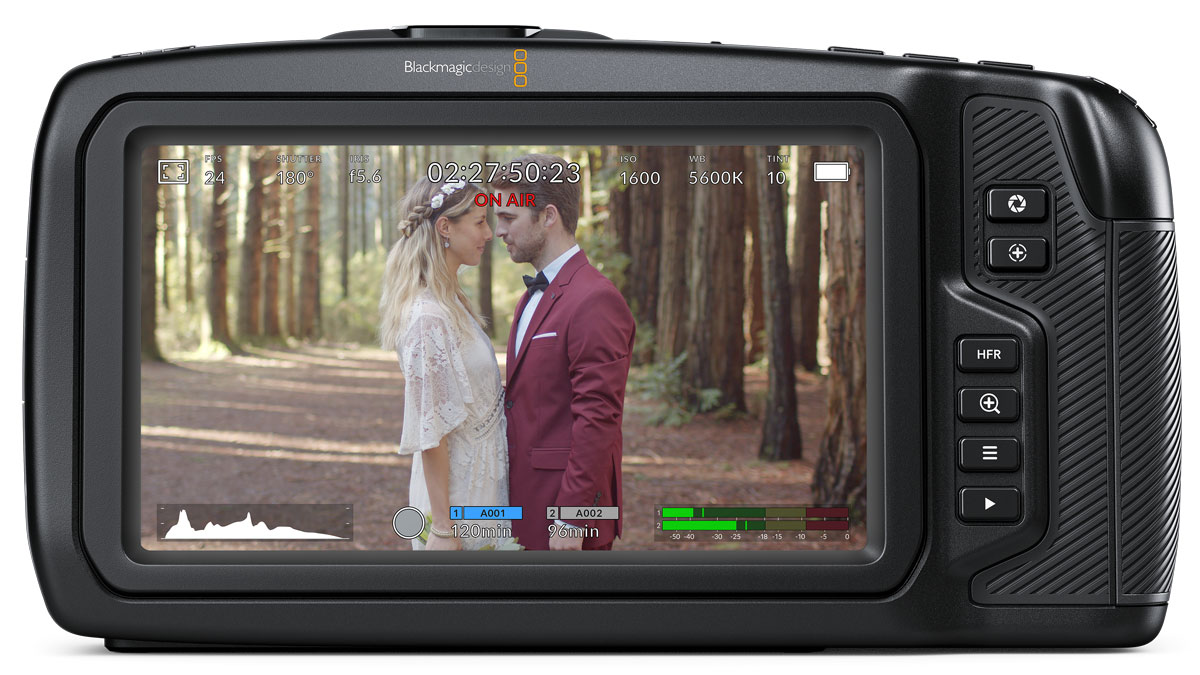 This is a fantastic camera and it only expands upon the strong base created by the 4K Pocket Camera and the previous, larger cameras that we have stocked before. Yes, with it being smaller you don't get as many external controls as the larger cameras, but in world where so many features are shot on high end DSLR cameras now...this holds a strong position, small and light while packing a real punch in image quality resolution.With it packing Blackmagic Raw, the editing possibilities really do stand out and make this a serious competitor in the digital film camera market!
Stu has been road testing the camera on a couple of shoot at Absolute Dogs, with the camera replacing his usual Sony a7s camera. He's really enjoyed using it and has found the larger screen and extra features really helpful (especially as a separate monitor is usually required with the smaller Sony).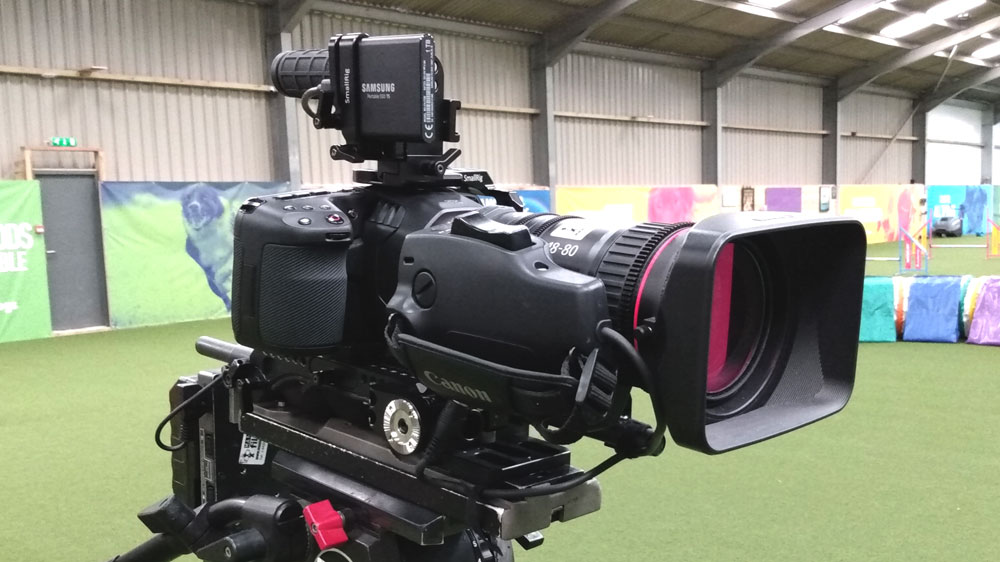 This camera provides cinema quality footage at a price to suit indie budgets. We have used it on a number of shoots now and have found it to be a really capable camera that can deliver amazing shots.