Animated feature film STRIKE (MANGO in France) from Homesick Angel Productions and Gigglefish Animation Studios has just received a PG rating at the BBFC and is due for release at Vue cinemas in the UK on 10th May. We have been rebuilding the new STRIKE trailer as a 4K version with 5.1 surround sound from the master files to match one created by the French distributor - they did a great job - see the STRIKE movie trailer above in 4K or watch it directly on Vimeo (stereo only). More information about STRIKE the movie on IMDB here.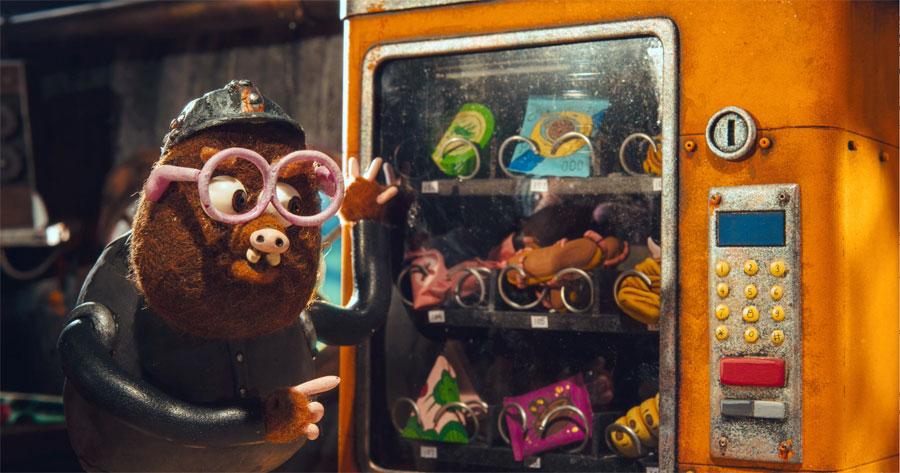 We have been building new Digital Cinema Packages (DCP's) of the trailer to send to the BBFC and the Irish Film Classification Office IFCO for certification. The trailer has received a U rating at the BBFC and the equivalent G rating at IFCO and is due to start being shown in Vue cinemas alongside the new Dumbo movie from April 6th. The feature film itself has been certified a PG by BBFC and we await the IFCO certification on 9th April.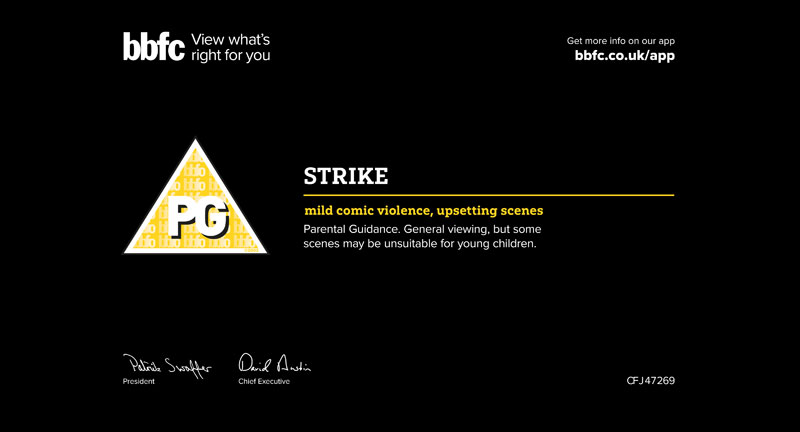 Our DCP software allows us to add extra content like the 'electronic black card' above into the front of the DCP without having to re-encode it again which saves a lot of time for a feature length film. We have built new cinema master DCPs of the feature including the PG certificate at the front and will make another set of 2K and 4K DCPs with the IFCO black card at the front for screening in Ireland.
If you need post production help on your project with finishing or DCP encoding then please get in touch to discuss your requirements.