We have just created a number of DCPs (Digital Cinema packages - encoding for cinema screenings for festivals) for writer/director Natasha Tonkin's entertaining short animated film entitled 'Darwin Story' set in Darwin Australia. We were contacted by the producer Yeshen Venema to provide 2k and 4K DCPs to fit the British Film Institutes (BFI) stringent DCP specification which included captions, 5.1 soundtrack and a narrative audio track (audio description) in the 'Enhanced Materials'.
You can watch a trailer for Darwin Story on Vimeo.
Darwin Story synopsis:
Lee returns to tropical Darwin from London when her mum is taken ill. After a chance encounter, she makes a meaningful friendship that could help her see deeper into her hometown. There's a chance to revisit the past, but is she ready to think about the beautiful place she calls home?
We had to do some work to convert the SRT captions into the XML format needed for DCP and supplied an SMPTE BV2.1 RD552 spec format 2K DCP which contains the film and all the audio channels and then two more 'VF' Version DCPs that contain closed and open captions. Closed captions allow the captions to be seen on a seperate device, open captions are generally switched on for everyone.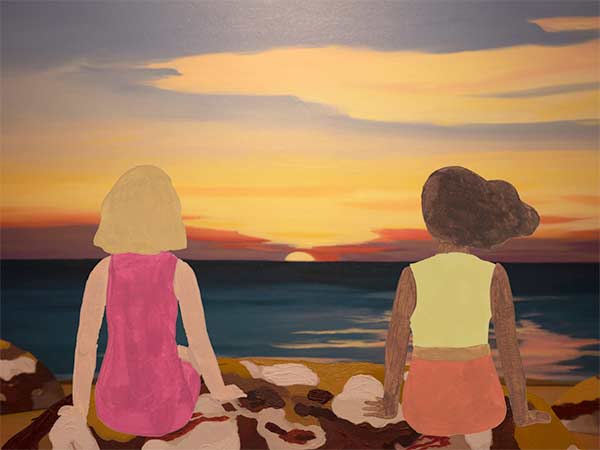 The film was created under the BFI short film fund and you can see more info about the film on the Film London website. As the film was created at 4K 25p we then supplied an SMPTE429 spec 4k DCP to avoid retiming the film to 24p (25p is supported under 429 at 4K but not the 552 spec which allows 24p - a technicality but also a standard issue).
If you need to create a DCP for your film for festivals or distribution then please get in touch. For more information on our DCP encoding options please see our DCP service or contact us with details of your film and we can give you a fixed quote.