Stu spent 5 days over the last weekend in Okehampton filming the annual Super Trainer Live event for Absolute Dogs.
Due to the coronavirus restrictions, the team at Absolute Dogs were forced to cancel their plan to hold their event in front of a 500 strong audience in Torquay.
Instead they held the event online in the form of a 5 day livestream in front of up to 680 people.
Stu was working with an event company, who built a stage complete with a large rear projected screen onto which they could project the live webcams of up to 50 participants at a time.
The participants were sent physical goodie boxes prior to the event, which included banners & paddles with graphics to hold up to their cam during the livestream and more.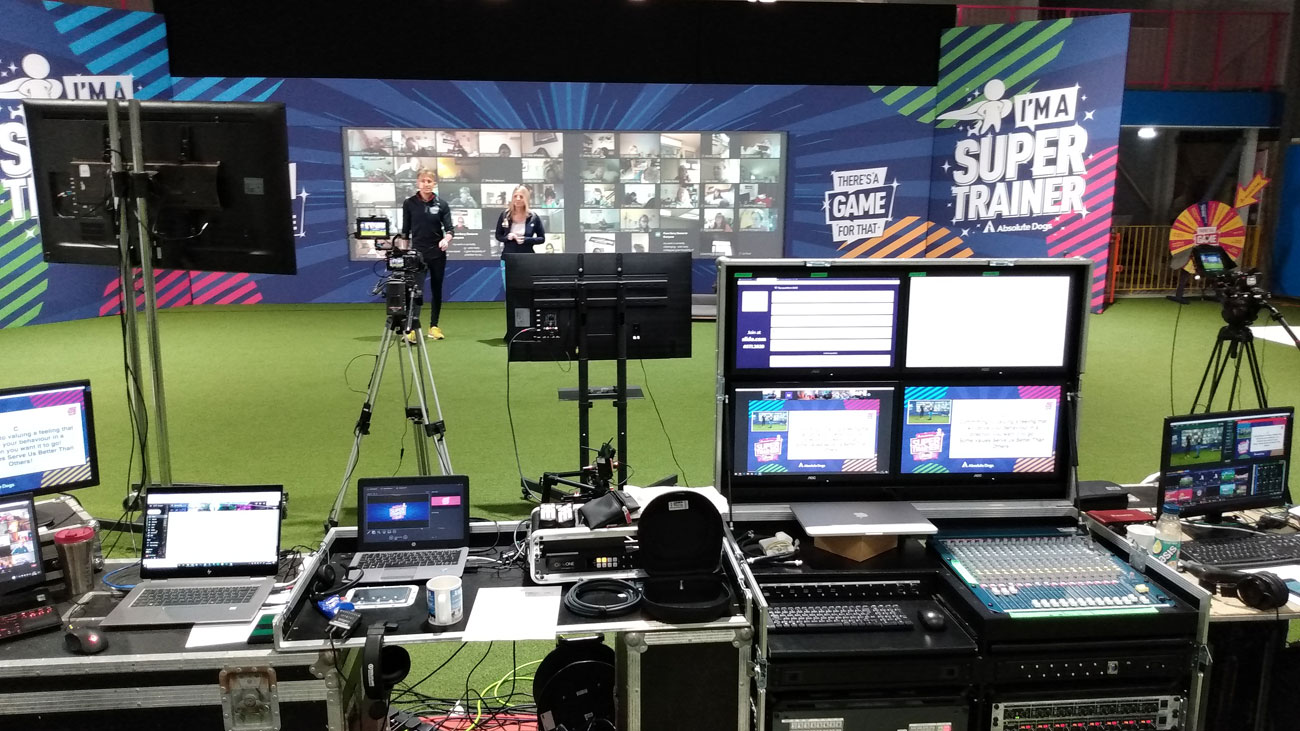 Maniac Films provided three cameras, one manned, a static wide camera and a wireless roaming gimbal camera for specific events during the weekend. All three feeds were provided by a Sony a7s II cameras, using a Blackmagic monitor to convert the HDMI signal into an SDI output that could be fed into the mixer. The DJI Ronin-M gimbal was also fitted with a Teradek Bolt wireless transmitter and a DAC-70 converter at the end to send the wireless signal to the desk.
The three camera feeds joined a birds-eye view from a GoPro to provide the live action feed for the stream. This was backed up by graphics and mixed win with slides during presentations provided by the AV team behind the scenes.
The live stream was recorded and will be made available for participants to watch again, ideal for those who couldn't watch all 5 days.

Need crew for your live event? Get in touch with us as Maniac Films and we can discuss your needs and how we can help