We were contacted by Rob from Waggle Events, who needed a two crew members who could operate gimbal cameras with wireless video transmitters for a team building evert at a conference in Wales.
The conference was for a major soft drinks manufacturer and included a 2 hour team building event which we were there to cover.
Four crew members travelled to the event including Stu & Pete. The conference was attended by over 400 people across more than 40 tables.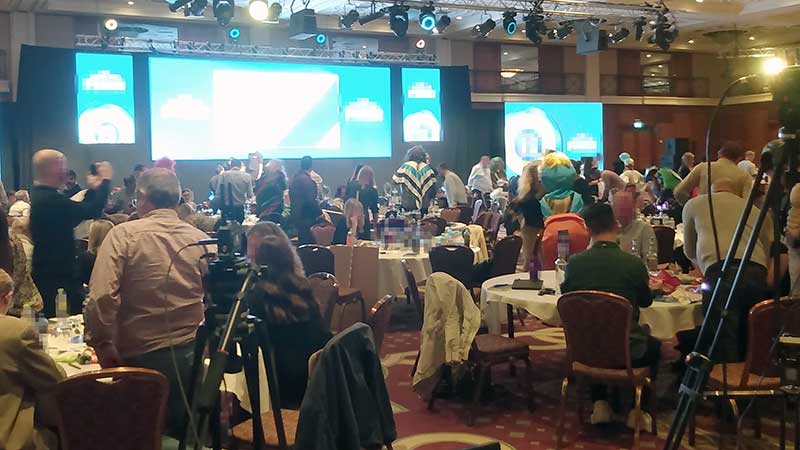 Stu & Pete were manning Ronin RS2 gimbals with cameras and a wireless transmitter. The pictures from these were sent back to Rob at the mixing desk for streaming up to the large screens in the room.
The camera ops were each assigned a presenter, who were moving around the large hall, from stage to crowd/table based interviews. It was mad, chaotic and a lot fo fun as the crew filmed some very interesting superheroes and villains which had been created by the attendees.

The event went very well and everyone involved was pleased with the outcome.