Stu has spent 3 days woking with Rob from Waggle Events, who needed a camera operator & editor for a corporate training event near Bristol.
The event was for a law enforcement agency, who had arranged a corporate team building event over a few days for a number of their staff.
Stu travelled up to Bristol to set-up early. The event was being run with events company ACF from Bristol. The morning was a normal conference, but after 10am the ACF team took over and ran events for 3 hours before the conference re-started.

As part of the day, the attendees were split into 12 teams and were set a number of challenges. One was to create a 20second digital advert which would be filmed and later edited by Stu to be shown at the end of the day.
Each of the 3 days has been identical (except for the fun & madness the teams create in their videos). This is because the agency has so many staff who need to attend, so it has organised a total of 6 indentical events, splitting their staff evenly across the three.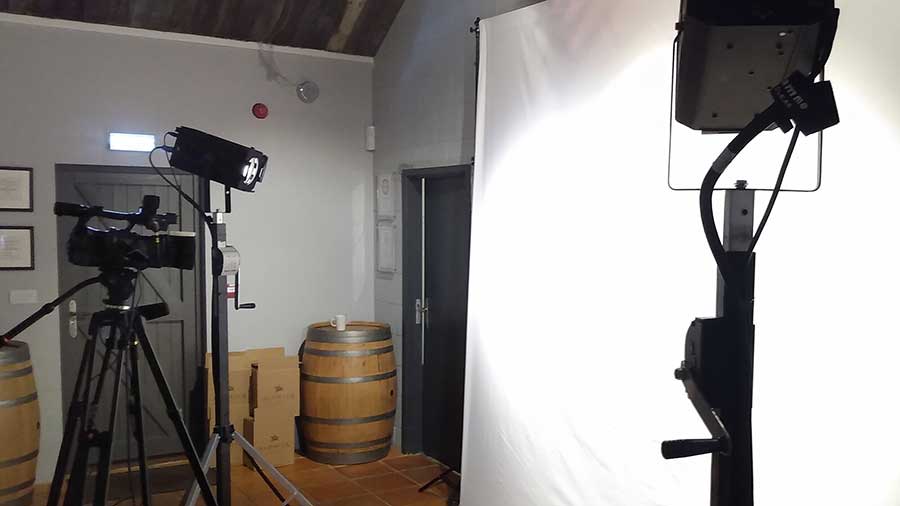 Each team was given 9 minutes in the studio to rehearse and film their advert - only being allowed one take to get it on camera!
Once the filming was complete, Stu quickly edited the 12 videos and handed them over to Rob for playback
There will be a further 3 conference days, each identical to these, which will take place over the next two months, and Stu is booked to attend those days as well.