Earlier this month we wrote about how Mark has been working with local writer Julian Poulter to help to bring his script to life.
We've recevied word that the script for 'A Call to Arms has been shortlisted as a finalist in the 'Best Feature Script or Screenplay' category at the Bright International Film Festival (BIFF)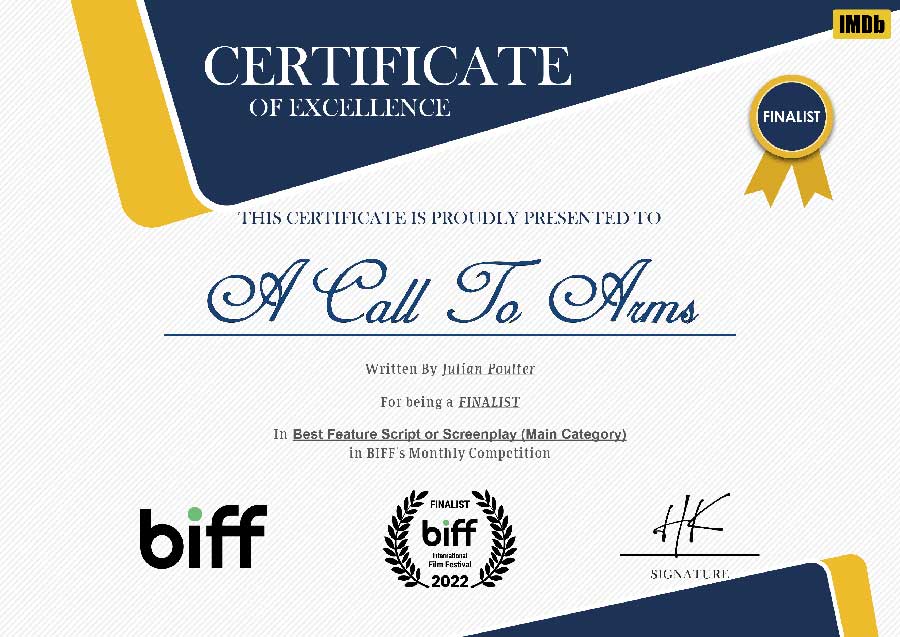 This is fantastic news and great feedback for Julian and Mark after their months of hard work.
The event takes plance on the 22nd-23rd Feburary so we will keep our fingers crossed!
If you need any help bringing your script to life, contact us here at Maniac Films and we can chat about your needs and how we can help you