In January we reported that Mark has been working with local writer Julian Poulter to help finalise his new script and get it ready for festival submissions.
The dream was to get it made into a film - hopefully.
We've already received some excellent feedback and won a few film competitions and awards and.....
we've been told that the scipt has won another award!!! This time the 'Best Historical Script' at the Oniros Film Awards!!!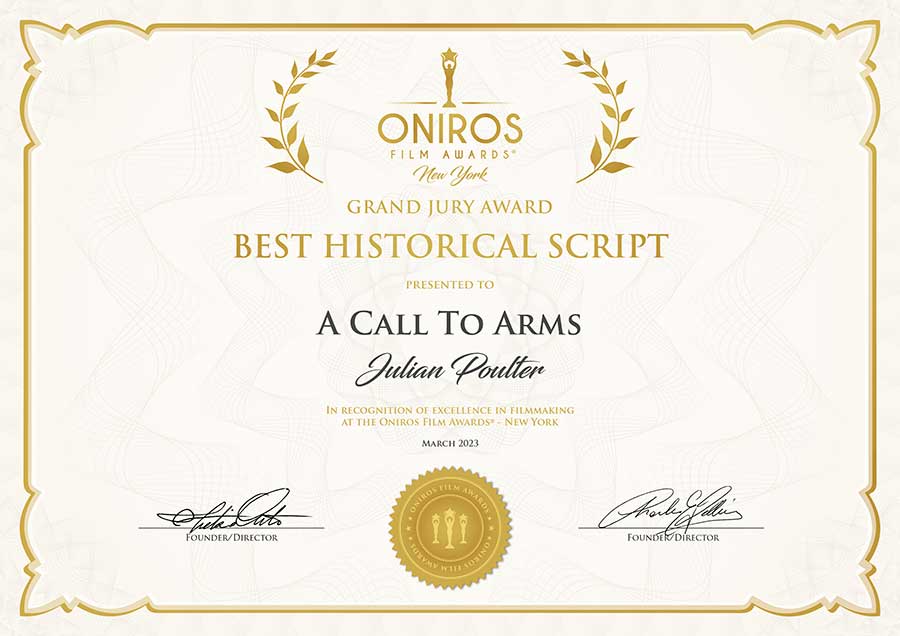 This is fantastic news and great feedback for Julian and Mark after their months of hard work.
Well done to them both!!

If you need any help bringing your script to life, contact us here at Maniac Films and we can chat about your needs and how we can help you