We've been converting a new Blu-ray for 70's progressive rock band Focus, best known for the brilliant (but bonkers) Hocus Pocus.
As part of the bands 50th Anniversary celebrations, they are releasing a 4 disc collection titled 'Focus 50' which will include 3 specially recorded CD's and a Live in Rio 2017 Blu Ray.

We have been contacted by the bands management, QEDG, to convert the finished Blu-ray film into a BDCMF file ready for mass replication.

The show was filmed on 14th September 2017 in Rio de Janeiro and features the following tracklist:
1. FOCUS 1
2. HOUSE OF THE KING
3. ERUPTION
4. SYLVIA
5. SONG FOR EVA
6. ALL HENS ON DECK
7. LE TANGO
8. P'S MARCH
9. FOCUS 5
10. HAREM SCAREM
11. HOCUS POCUS
12. FOCUS 3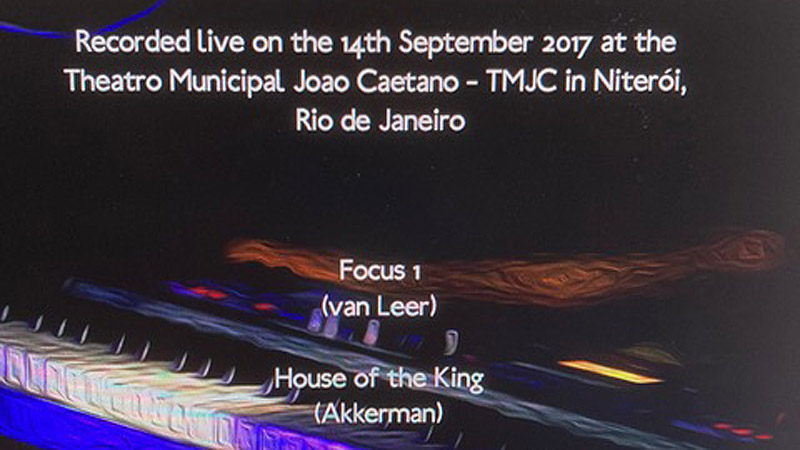 Replication factories require Blu Ray masters to be provided in a BDCMF format, which is not supported by many authoring programmes and needs to be created with specialist software - which we have. So the bands management came to us for a fast turnaround.
We were sent the finished Blu-ray disk master to us as BDMV folders using wetransfer. We could then check playback and look for any issues in the original Blu-ray menus and then create the required BDCMF files for replication - and send them back again electronically.
The management company sent the following feedback - "You are a star Mark, thank you.
Anyhow you wanna come to a gig one day please let us know and we'll sort you out on the guest-list.
We will definitely keep your details now for future work"
If you need to create Blu-ray replication masters or need DCP or DVD authoring then please get in touch with us to discuss your requirements.