We've been converting another newly created Blu-ray for Blue Öyster Cult by sound engineer and band member Richie Castellano (Band Geek Studios) who has been hard at work mixing a 5.1 surround sound track to the performance at iHeart Radio Theatre in 2012 ready for Bluray replication. This Blu-ray has bonus band interviews and extra content and is a 40th Anniversary Celebrations disc. Richie is currently touring the world with Blue Öyster Cult who are on tour forever..
Replication factories require Blu Ray masters to be provided in a BDCMF format, which is not supported by many authoring programmes and needs to be created with specialist software - which we have. So Richie came to us for a quick turnaround encode.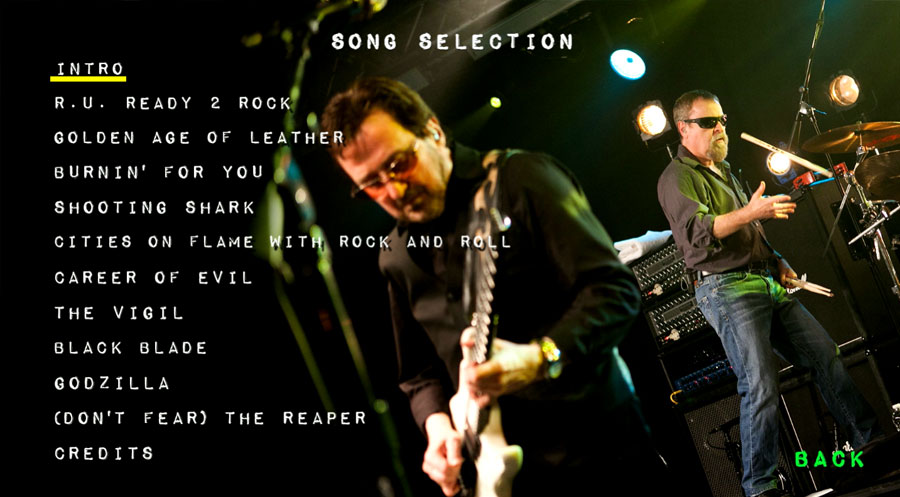 Song on the live performance Blu-ray include 'Godzilla' 'Shooting Shark' 'Golden age of Leather' 'Career of Evil' and 'R.U. ready 2 Rock'.
Richie delivered the finished Blu-ray disk master to us as BDMV folders using wetransfer. We could then check playback and look for any issues in the original Blu-ray menus and then create the required BDCMF files for replication - and send them back again electronically.
If you need to create Blu-ray replication masters or need DCP or DVD authoring then please get in touch with us to discuss your requirements.