We've been converting a newly created Blu-ray for Blue Öyster Cult's performance way back in 2002 at the Navy Pier / Skyline Stage in Chicago - the Long days night ready for replication. We have been engaged by sound engineer and band member Richie Castellano (Band Geek Studios) who has created the Bluray with a new 5.1 surround mix and will be releasing in 2020. We have linked to a youtube Video that Richie has put on the BOC YT channel talking about the restoration project for this 2020 Bluray reissue of this classic live performance.
The Long Day's Night Bluray includes performances of a lot of Blue Öyster Cults songs including OD'd On Life Itself, ETI, The Red and The Black, Burnin' for You, Harvest Moon, Flaming Telepaths, Dance on Stilts, ME 262, Buck's Boogie, Then Came the Last Days of May, Godzilla,(Don't fear) The Reaper, Stairway to the Stars, Harvester of Eyes, Lips in the Hills, Perfect Water and Mistress of the Salmon Salt.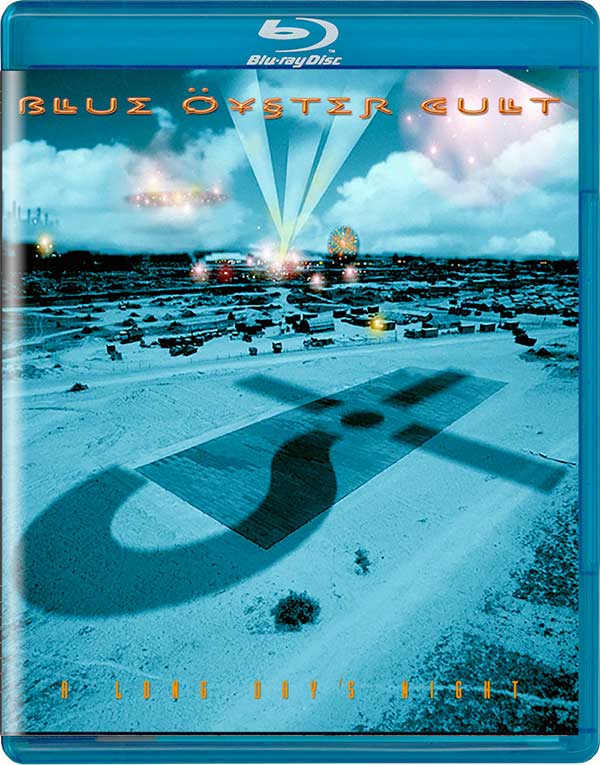 Richie delivered the finished Blu-ray disk master to so we could then check playback and look for any issues in the original Blu-ray menus and then create the required BDCMF files for replication - and send them back again electronically.
If you need to create Blu-ray replication masters or need DCP or DVD authoring then please get in touch with us to discuss your requirements.