Maniac Films now stock the Tascam DR-10CS micro Linear PCM audio recorder. (for specs and hire prices see our Hire page)

This is a fantastic little device that solves an issue that we would occasionally face when using radio mics - radio interference.
Although radio mic systems are becoming more advanced all of the time, some locations will still cause major problems and errant radio signals can cause distortion or interference - ruining your recording.

That's why we like the new Tascam DR-10C. These recorders connect to your lavalier microphone to create a compact recording system that fits on a belt pack. We stock the CS version for Sennheiser mics, others are available.
The recorders have both inputs and outputs, so they can either be used stand-alone or with a wireless transmitter. When used with a transmitter, the DR-10C acts as a backup to protect against wireless dropouts during recording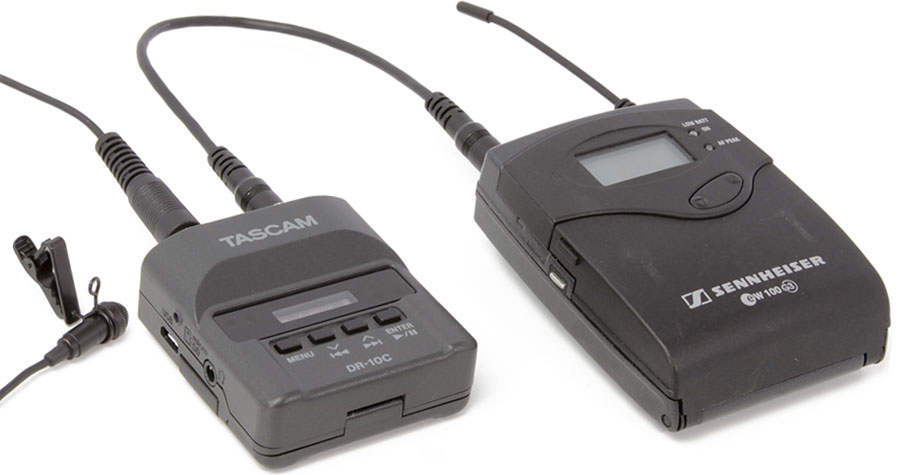 And for events like weddings and TV production, the DR-10C is a compact recording system for body mics which can be left running without the need for monitoring.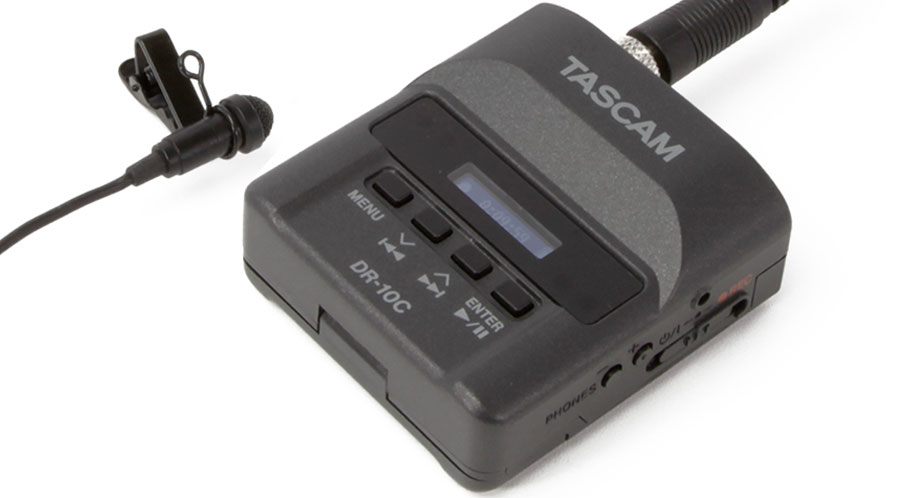 The lightweight DR-10C runs for hours on a single AAA battery. It records to standard microSD media. Recording features include auto-gain and a low-cut filter for simple setup. Its dual recording feature records a safety track of your audio at a lower level, so in case of distortion you have a non-clipped backup.
The recorder also features a headphone out jack so you can monitor the audio if required.