We've been fans of the Redrock microRemote wireless follow focus since it was first released, but one potential downside was the requirement for separate receiver and motor units which took up room on the rig.
Well now Redrock have released the Atlas motor, which combines the wireless receiver/controller into the motor unit, requiring less space and less cables on your camera rig.
The Atlas Remote Follow Focus from Redrock with wireless and auto lens calibration system works with manual focus lenses like our wide range of Canon EF compatible Nikon 35mm prime lenses, Canon manual focus lenses, Zeiss CP2 or other small Cine lenses. The digital torque motor can handle some pretty heavy duty lenses with adjustable torque setting on the OLED menu.
This smart piece of kit allows you to control your camera focus remotely via wireless from up to 300ft (90m) away. Ideal for steadicam & Gimbal operations with the focus puller adjusting focus while you work. Combine this remote Follow focus system with a zero delay wireless video sender like our Teradek Bolt or Paralinx Ace and you have a great system to use with camera cranes, jibs and in situations where space around the camera is at a premium. Pull focus in real time and use hard stops on a wider follow focus dial to give you much finer focus control then you can get with short-throw DSLR lenses.
The Atlas Smart Motors' entirely new design and motor core deliver 300% more torque and 200% more resolution over the previous model for the power and precision you crave. Whether it's forceful torque for the heaviest cine zoom lenses, or a light touch required by still photo lenses, Atlas has what it takes.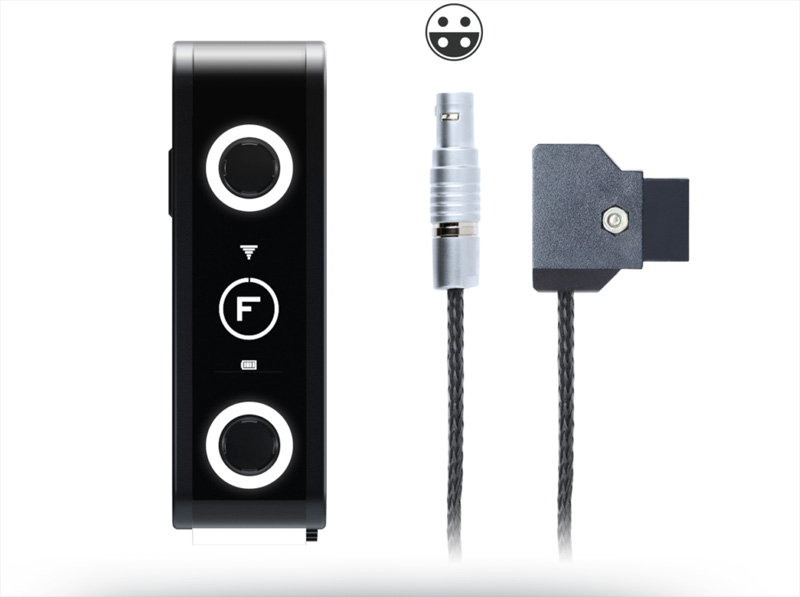 Atlas packs a huge number of features, many never before seen in a lens motor and yet are instantly indispensable. Features such as Mission Control real-time focus data on smallHD monitors, metaTouch lens discovery and configuration just by touching the lens, and the first multi-protocol motor including RF, Wi-Fi, s.bus and NFC. Some of these features require additional equipment and compatible lenses.
Our kit comes with the Atlas focus motor with 15mm rod mount built-in, power cable (DTAP) plus the Redrock remote handwheel fore remote focus pulling. We also have a cable and fingerwheel for attaching to your rig for local focus pulling as well.