We have just finished a new video for Bideford-based The Inflatable Wall Company (IWC™) showcasing their 3D Model Tool package. The 3D models of their inflatable walls, windows and doorways are used for designing different room layouts and allow for visualization of the buildings for training scenarios - to let you walk through the buildings in advance for easier planning. These sturdy inflatable walls are being sold into and used by different forces around the world and the 3D tool helps in deployment and planning for training situations.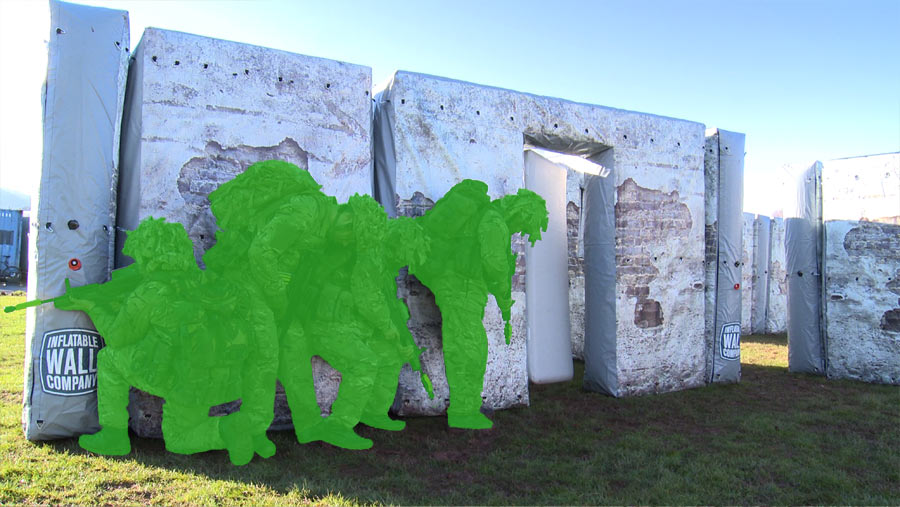 The video is a mix of footage we shot with the Army training on the Inflatables in the Breacon Beacons and some footage shot by IWC™ also in Breacon at the Cellini training village, plus animations from the 3D software showing the 3D models being dragged in and used to build different rooms. We also created some animation of mock-ups for After Action Review (AAR) software systems from still images and video elements.
A draft version of the 3D Model Tool video was shown at a trade show in London last week and we have now encoded the final version onto a DVD along with other IWC™ assets for distribution to prospective clients.