Mark has been working in near London with the team from Tailwind Productions to provide a live stream mixing solution for an event at the HQ of a major UK retailer in Welwyn Garden City.
Mark travelled up and spent the first day setting up for the following two day event which featured a number of presentations from various speakers.
The event was streamed live online for colleagues around the country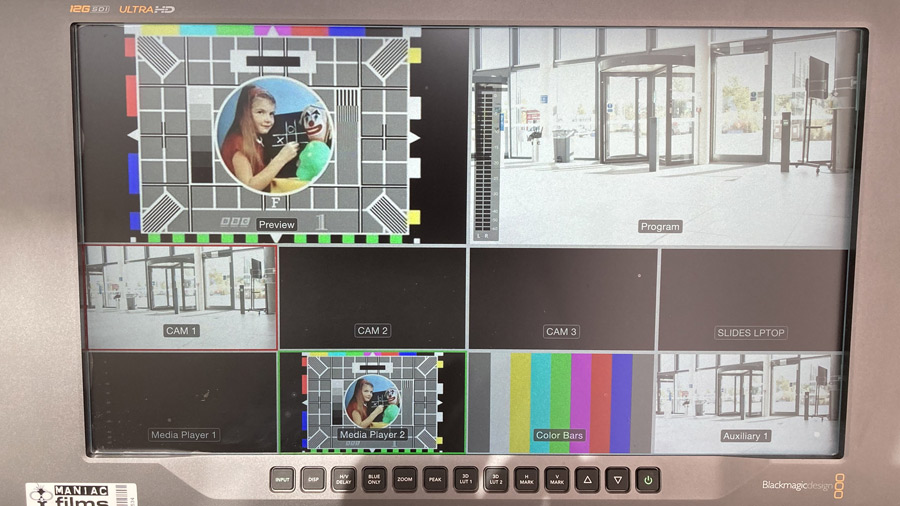 The event used Tailwind's own cameras and audio kit, but Mark provided the Atem Mixer set-up and cabling to allow the live mix to go ahead smoothly.
If you need equimpment for crew to help with your livestream event, get in touch with Maniac Films and we can discuss your needs