We've been converting a newly created Blu-ray for Blue Öyster Cult's performance at Hard Rock Live, Northridge Ohio back in 2014 ready for Bluray replication. We have been engaged by sound engineer and band member Richie Castellano (Band Geek Studios) who has created the Bluray with a new 5.1 surround mix and will be releasing in 2019. Richie is currently touring the world with Blue Öyster Cult who are on tour forever.
Replication factories require Blu Ray masters to be provided in a BDCMF format, which is not supported by many authoring programmes and needs to be created with specialist software - which we have. So Richie came to us for a quick turnaround encode.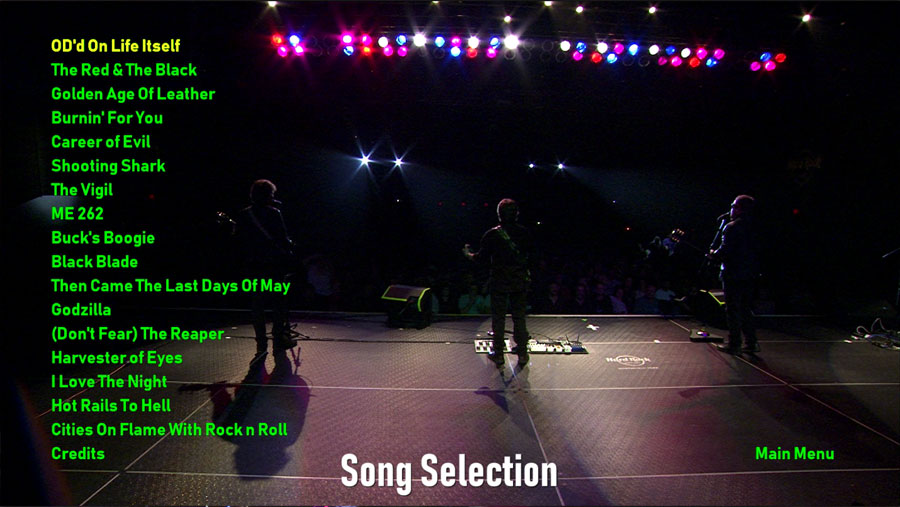 Song on the live performance Blu ray include 'Godzilla' 'I Love the Night' 'Burnin' for you' 'Career of Evil' and 'Black Blade'.
Richie delivered the finished Blu-ray disk master to us as BDMV folders using wetransfer. We could then check playback and look for any issues in the original Blu-ray menus and then create the required BDCMF files for replication - and send them back again electronically.
If you need to create Blu-ray replication masters or need DCP or DVD authoring then please get in touch with us to discuss your requirements.