Just in time for its Blu-ray release in March we have been working with the producers of German language crime film Fischertag.
We have converted the digitally delivered Blu-ray master into the required BDCMF format for Blu-ray replication.
Fischertag is named after and set during the annual Fishertag (or fishing day) event. The 'fishing day' is a traditional festival of the city of Memmingen . The city stream is fished out in order to be drained and cleaned, and at the same time a fisherman king is identified among almost 1,200 fishermen. Every year 30,000 to 40,000 people come to the festival as participants or spectators.

The film Fishertag tells the story of a gang of former school friends Karl, Paul, Sven, Matthias and Alex, who made a fortune with robberies and money laundering, returned home on the occasion of Fisherman's Day. They use the gathering at the Heimatfest to launder, hide and distribute their money. But the gang leader Karl's nephew Jonas has found out about the criminals and is now out for revenge. While fishing out the city stream, the first shot is fired and Matthias is shot by Jonas. This can be quickly provided by the police officers Bernhard and Bianka. But the avalanche of violence has already started rolling.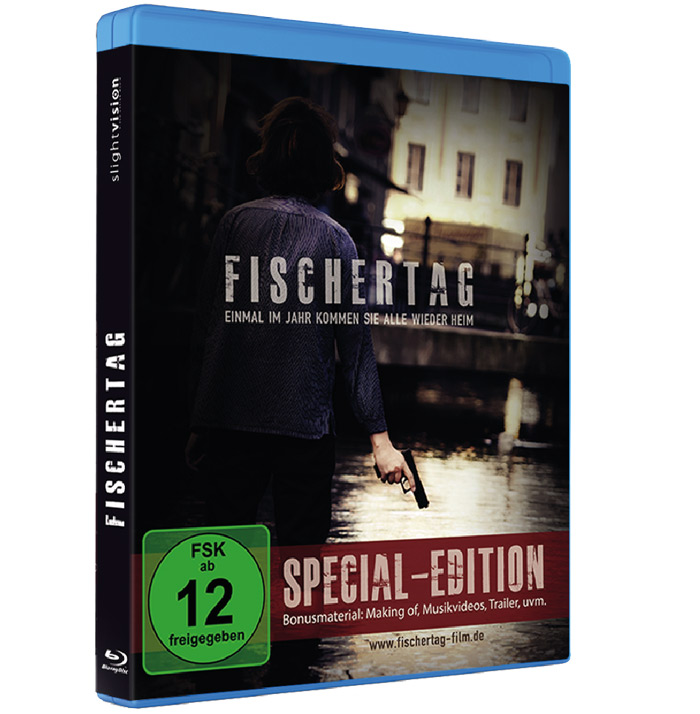 If you need to create a Blu-ray replication master or need a DCP for a festival screening, DVD authoring or captions created for your film then please get in touch with us to discuss your requirements.